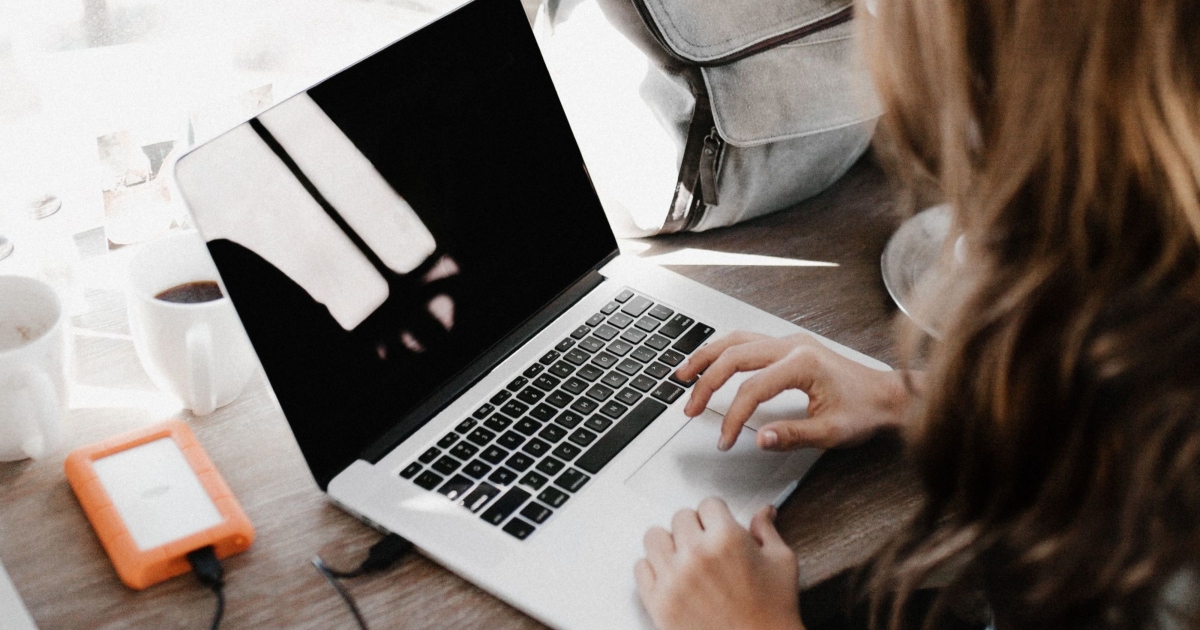 What do you do if you don't have a specific desk or workspace every day, and instead have to carry everything you need for work with you? How do you set up a mobile office, or deal with a "hot desking" situation? I've had a few questions about this recently, so let's discuss.
First, Reader S — a British reader starting a new career — will be spending most workdays at clients' offices, with no more than one day a week at the home office; she may also be commuting on very crowded public trains to and from her work. Essentially, she wonders:
How do I create a "mobile office?
– what are the essentials I should carry everday in order to have everything I need, but not look like I'm moving in and damaging my back in the process?
– What should I bring with me but maybe leave in the hotel room if I don't need them EVERY day?
– How do I pack light clotheswise but stay stylish?
– Also, what few things should be the things I prioritize and keep in my locker at my company's office?
A second reader, R (also from the UK! hello Brits!) wonders how to deal with a new office where "we 'hot desk,' meaning there are desk tops with docking stations but no drawers or pedestals (with a small locker allocated to them, so small it won't even fit a pair of shoes.)
Whoa. I've always been the kind of worker who likes to really personalize my office — it's one of the main reasons I've resisted working in coffee shops or a group office space now that I'm self-employed. Although it looks like hot desking is already fairly common overseas, Inc. notes that it's the "latest office design craze" here in America as well, so let's discuss.
(And I'll say at the outset that your job will dictate what you need — an accountant may need a more specific calculator than the one on your phone; a lawyer may need more highlighters or tape flags than a consultant, and so forth.) 
Some of Our Latest Favorite Hot Desking Tools for Your Mobile Office
Here are some of our favorite tools if you don't necessarily work at the same space every day, whether your office does hot desking or you just work remotely from various spots… also check out this cool portable desk organizer from MoMA!
Psst: Check out some of our latest favorite office padfolios as of 2023, below! If you want something monogrammed, check out Leatherology, Levenger, or (for a splurge), Smythson. (Slightly different, but similar: This gusseted document and laptop holder from Leatherology is also lovely; Cuyana also has something similar!)

How to Set Up a Mobile Office
We've talked before about how to lighten your tote bag, but here are a few more ideas for you:
– Get really comfy with your devices — smart phone, tablet, netbook, or laptop — and know which things you can do with which device. For example, if you're making notes to yourself while reviewing a document, you may want to try using a dictation program like Dragon Naturally Speaking with your smartphone, or a service like Rev.com — you may also want to get a foldable keyboard. If you're moving between computers and devices, services such as Last Pass (which I've used and liked) can help you keep your passwords synchronized.
These are some of the Corporette readers' favorite items for business travel…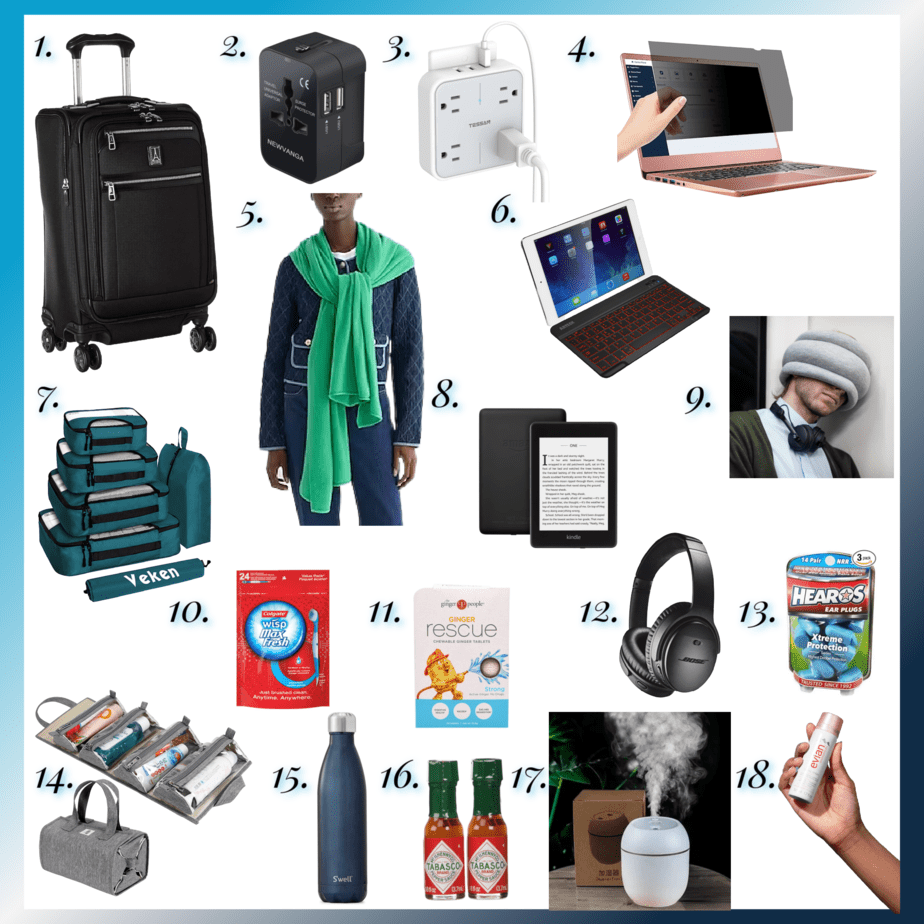 – Minimize — get minis for everything you think you want to bring with you every day. There are companies like Minimus that specialize in mini-sizes of things, but you can also make your own travel-sized items. I would suggest for the first month maybe bringing two cosmetic bags in your purse for supplies.
At the start of the month put the items you think you'll need into Bag #1 — and as you use them through the month transfer them to Bag #2. Anything that is still in Bag #1 at the end of the month (meaning, you didn't use it at all) should be discarded (just buy it at a drugstore or borrow from a friend), and the stuff that is nearly empty from Bag #2 you may want to consider buying in larger sizes or keeping in your locker.
– If you're traveling with a limited wardrobe, I would focus on a suit made up of separates in a neutral color, a silk t-shirt or two (packable, washable, lightweight), and a dress or a skirt. Pick one color scheme, and have as many of your fabrics match (hence the suit suggestion) as possible — they'll be the easiest to mix and match then.
– Use the limited locker space you have for the stuff you know you'll need and don't want to tote every day.  For example, buy an extra set of chargers for your laptop, your phone, etc — cords can be a pain to transport, even if they're in their own cosmetic case. I would also add feminine products, maybe a mug or water bottle, and an extra set of glasses.
I'd use whatever space remains on the things that you know you'll use regularly, but are fragile (e.g., powder eyeshadows) or delicate (silk cardigans always seem to snag when thrown into a bigger tote), but that you wouldn't want to have to buy at a drugstore if you need it in the moment.
I think you'll actually be surprised by how little you actually need — remember, you can always buy extra stuff at a local store, particularly in a big city.
Readers, have any of you worked in a hot desk environment, where you didn't have an assigned office space? What are the essentials you need for a hot desking situation?
(Updated images (professional woman working on laptop outside) via Stencil. Originally pictured: Hot desking, uploaded to Flickr by Adam Tinworth.)