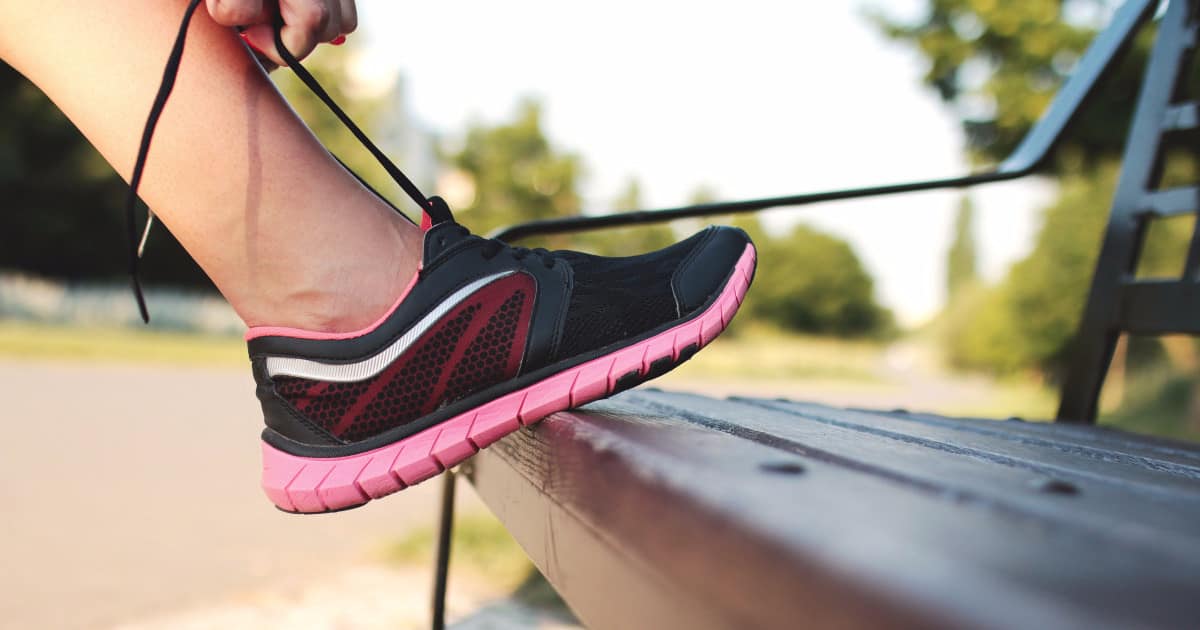 Readers, what are your tips on how to build good habits? Which healthy habits have you successfully started? Have you found that one healthy habit had a domino-type effect on other healthy habits (for example, getting to bed earlier)?
A few months ago, I started to get healthier by fitting exercise into my busy day, getting more sleep, and eating healthier. Although I bought a FitBit for points for my health insurance program several months earlier, I only recently started to use its tracking capabilities on a regular basis. I started by setting easy but meaningful goals, including how many days and minutes per week of activity. I made sure to enter all of my activities. To further motivate myself, I got a new bike. I started tracking my miles on two or three apps each day, as well as a legal pad, and set a goal of 100 miles per month. I also set reminders on my calendar.
Looking back, I think it was about 4-6 weeks after I started that I realized that I was making exercise a priority and was consistently hitting my goals. I also felt healthier and my clothes fit a little better.
The Best Tips on How to Build Good Habits
So let's discuss some of the best tips on how to build good habits…
Tip #1 to build good habits: Think big but start small.
For example, drink a few more ounces of water each day and add to that amount week over week. Determine a bedtime routine to help you wind down earlier. Walk a few extra steps or blocks on your commute or lunch break. Take the stairs instead of the elevator. Start following a guided meditation app. Do squats or stand on one leg at a time while brushing your teeth, pumping gas, or standing at the copy machine. You get the idea!
Be consistent in building your habits.
Whether you are a morning person or a night owl, figure out a time for you to start that healthy habit, then try to do it at the same time every day, at least for the first 30 days. (You may want to look into Seinfeld's chain theory here to give yourself points for consistency — you can even track it via an app like Don't Break the Chain or, ha, Kat's old resolutions chart.)
Stack a new habit you're building with a habit you already have locked down.
For example, do a few planks after every time you brush your teeth.
Set reminders.
Create a recurring calendar event on your work and/or personal calendar that blocks out the specified time to do that healthy thing you want to do. Be sure to actually use that time to take steps toward the healthy habit (go for a walk, meal plan or meal prep, meditate, go to the gym, etc.).
Track your progress.
Use a device, an app, a calendar, a printout, even a simple notepad to write down each date and what you did that day to reach your goal for a healthy habit. You will eventually see those small successes add up. If you want to take it an extra step, brag about your achievements to your workout buddies or friends in your social media group(s) who are also doing the same thing.
Don't get discouraged.
There are varying theories about how long it takes to start a habit because every new habit and every person is different. However, 30 days seems to be a reasonable amount of time to plan how you will meet your goals. At the same time, if you don't get there by day 30, try to keep going until you do.
Readers, have you tried to build a good habit recently? Did you find setting a calendar reminder or tracking your progress to be encouraging? Did you need to stick to the same time every day? How long did it take for a habit to become a habit, was it within 30 days? What other tips would you have for starting and keeping a healthy habit?
Psst: we've talked about this before with regard to New Year resolutions, but hey, September is the new January, right?
On a related note, here are some great books on productivity…
Picture via Stencil.