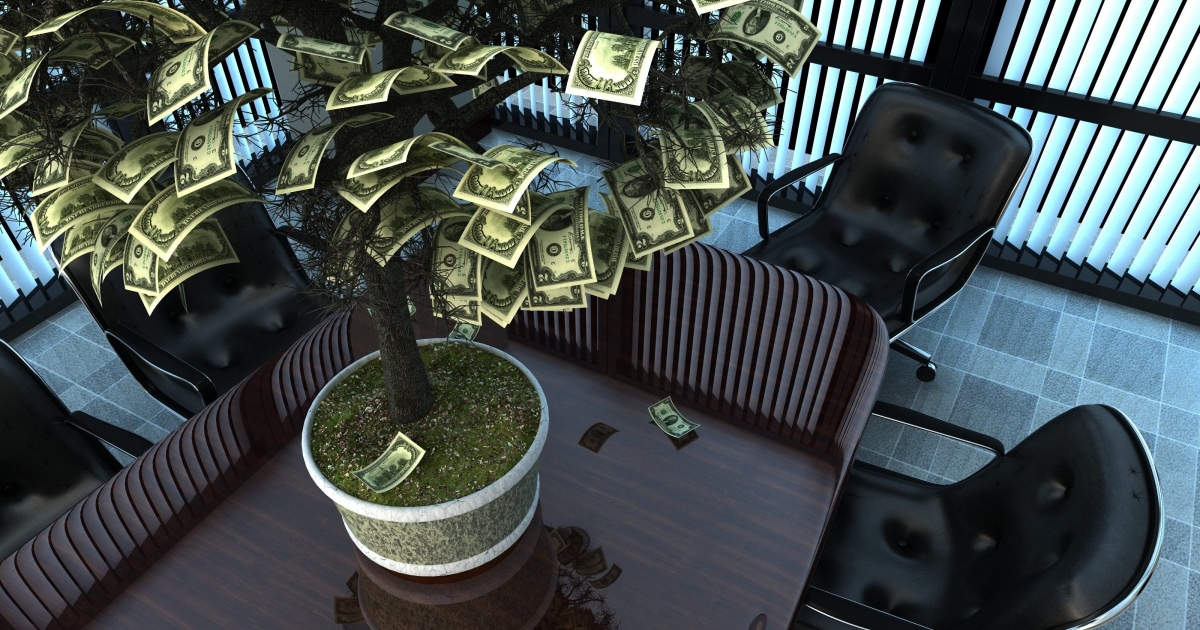 How should you invest $10K? Readers were talking about this on our money roadmap post, and I thought it might be helpful to talk about more. Maybe you've recently gotten a bonus or small inheritance… maybe you've just been saving for a while and are now saying, OK, let's invest this sucker. So what are the options?
I'm not a personal finance expert, of course, but here's what I'd do (assuming you already have a fully-funded emergency fund and no credit card debt. If you still have student loan debt, you may want to look at your interest rates and pay off all or part of a loan that has a particularly high interest rate.)
This post contains affiliate links and Corporette® may earn commissions for purchases made through links in this post. For more details see here. Thank you so much for your support!
Beyond that, though:
a) If you're eligible to contribute to a Roth IRA, put $5K in there — tax savvy investments are almost always the best. (Rethink this option if you're in a very high tax bracket now but expect to be in a much lower one when you retire or need the money.) You actually have until April 15 to make a 2013 contribution to a Roth IRA if you haven't already ($5K is the yearly max).
Depending on which broker you're using, you may be able to already make a 2014 contribution as well. Once you have the money in a Roth IRA, invest it in a simple index fund. (I'll admit I haven't looked into the "backdoor Roth IRA" much, if only because the first step seems to be "hiding" other IRAs, including my still very active SEP-IRA. But: if you aren't eligible for a Roth IRA, consider reading more about it.)
b) If you're not already maxing out your 401K, bump up your monthly contribution, either in the short term or long term to amount to $10K. Then, use the $10K you'd already saved to make up for the lost salary. (You may find you don't even miss the lost salary and still have some or all of that $10K to invest!).
c) Invest it in the open market. If you're already maxing out your tax-advantaged savings, there are a few options I would consider:
Admiral Shares at Vanguard. Vanguard offers two classes of shares in index funds: Investor Shares (where the minimum is usually $3K) and Admiral Shares (where the minimum is usually at least $10K, but sometimes as much as $100K). The Investor Shares offer low fees… but the fees for the Admiral Shares are way, way lower.
(For some reason I always think of the Captain on How I Met Your Mother when I think about Admiral Shares!) Fees really do matter over the life of an investment, so paying a super low fee for a broad index fund is a great approach. (If you want to diversify or only have enough for Investor Shares, don't worry — if you keep contributing and cross the minimum, Vanguard will convert them to Admiral Shares automatically. They only do that once a year, though, so if you know you've just hit the Admiral minimum you may want to call and ask for your shares to be converted.)
For example: Vanguard Total Stock Market Index Fund Admiral Shares have an expense ratio of .05% (and a $10K minimum investment); the investor shares in the same fund have an expense ratio of .17%. (Full disclosure: I'm not being compensated from Vanguard at all for this post (nor have I ever been). But, if you WORK for Vanguard and would LIKE to pay me, let's tawlk…)
A lifecycle fund (um, ok, like the ones at Vanguard). Lifecycle funds have higher fees because they're more managed, but the appeal is that the managers automatically adjust the investments so that they become more conservative as the fund approaches the end of its life. For example: Vanguard Target Retirement 2045 Fund has expense fees of .18% and a minimum investment of $1K; they suggest the fund for people planning to retire between 2043 and 2047.
Setting up automatic investing in order to invest the money in one of the above, but not all at once, thereby spreading your risk over a wider time period. This is a modified version of dollar-cost averaging — the theory there is that if you invest in the market at regular intervals you'll end up buying some stocks "low" and some stocks "high," which gives you a balance between the two. Automatic investing can be trickier, but it might be a good option if you happen to look at the fund's chart and realize that it's at the highest price it's been in months.
This may be the situation right now — a lot of people are expecting there to be a "market correction" sometime soon, possibly even a sharp one. What does this mean for you? If you have nothing but time on your hands, you can wait if/until the market takes that dip, and then invest then. This is also an awesome option for psychics, who obviously know exactly when the market's going to dip.
But: if your timeframe is long (and you plan to keep the money invested for at least 10 years), and you'd rather just spend the time today and not think about it anymore — then consider setting up automatic investing. There's still no guarantee that the market will be LOWER when the money is actually invested (the only way to do that is watch and wait for the stock market to dip!) but it spreads the risk over many months. This post describes how to do it in both Vanguard and Schwab — in order to invest $10K you may want to make your investment be $1K over 10 months, or $2500 over 4 months, or even $500 over 20 months — it depends what else you're doing with it in the meantime.
If you have it set up to be a big contribution from an external account, though, make sure you make a note for when to stop the automatic investment. (Whatever you end up doing, after you've invested your $10K, I highly recommend you set up a small automatic investment — think $25 a week; but if you can do more than that, great. That way you'll get the benefit of dollar-cost averaging going forward.)
Diversify!  If you already have pretty expansive holdings in stock market index funds, consider diversifying, such as with a bond index fund or a specialty sector index fund such as a REIT.
d) Other options. There are other options, of course — fund a 529 with part or all of the $10K (your tax-advantaged max depends heavily on which state's 529 fund you're using), or pay off a chunk of your mortgage if you have one. With regards to the mortgage, weigh the interest rate you're paying on your mortgage (probably under 5% if you bought in the last few years with a 30-year mortgage) against the expected stock market returns over a long time (I think the general consensus is that you can hope for 7% returns).
Like I've said, I'm not a personal finance expert — just an investor and reader of other advice. Readers, how would you (or have you) invest(ed) $10K? What additional investments would you consider?
Stock photo (2021 update) via Deposit Photos/lurii.
Psst: these are some of our favorite financial books for beginners…