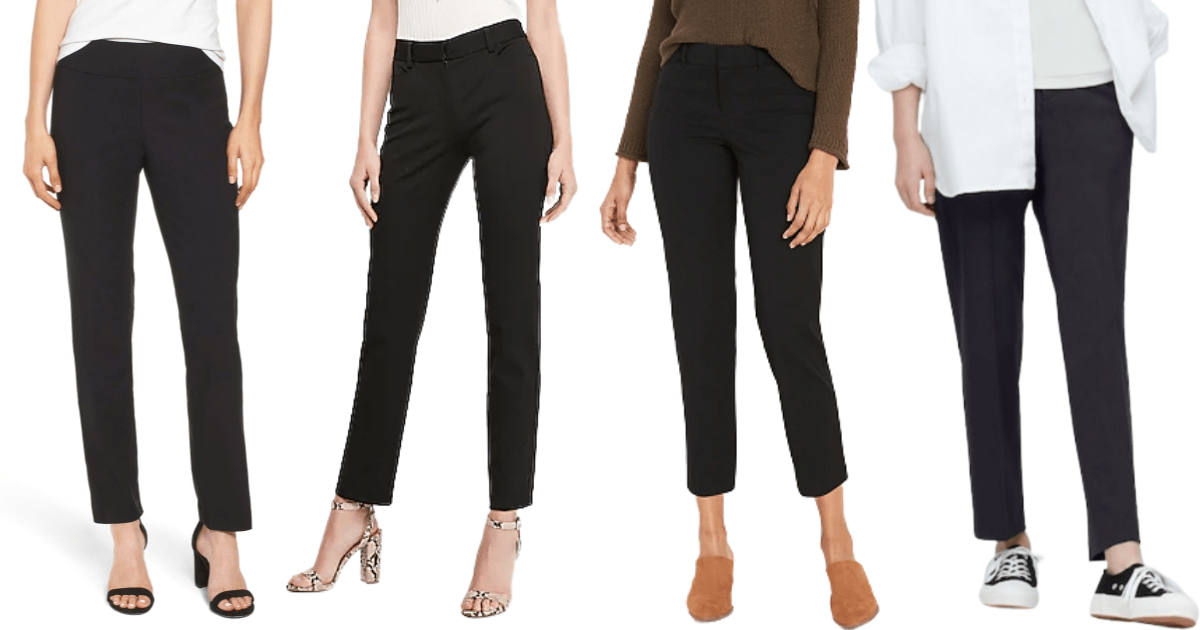 Which are the best lightweight pants for a work — specifically, a business casual office? For some of us, the warmer months mean biking, hiking, kickball, competing in triathlons, and many more activities that are likely to leave us with a few scratches, bumps, and bruises.
If you aren't crazy about putting those bruises on display at work, and prefer to wear pants to cover your legs, which are the best for business casual summer workwear? Reader M wonders…
With all the sports and activities I do, I need to reconfigure my work wardrobe to be trousers-only. I bruise way too easily to wear skirts often, especially in the warmer months. I need to start almost from scratch with a business casual summer wardrobe, any suggestions? Thanks!
I bruise easily, as well, M, so I'm sorry to hear that. I think you're right to want to cover your bruises for work — they can be a distraction for your colleagues as they start wondering how you got them. (This mountain-biker was even cornered by her boss who worried she was being abused.)
If you work in such a small office that everyone you come into contact with knows that you're bruised from sports, that's one thing — but that doesn't sound like the case for M.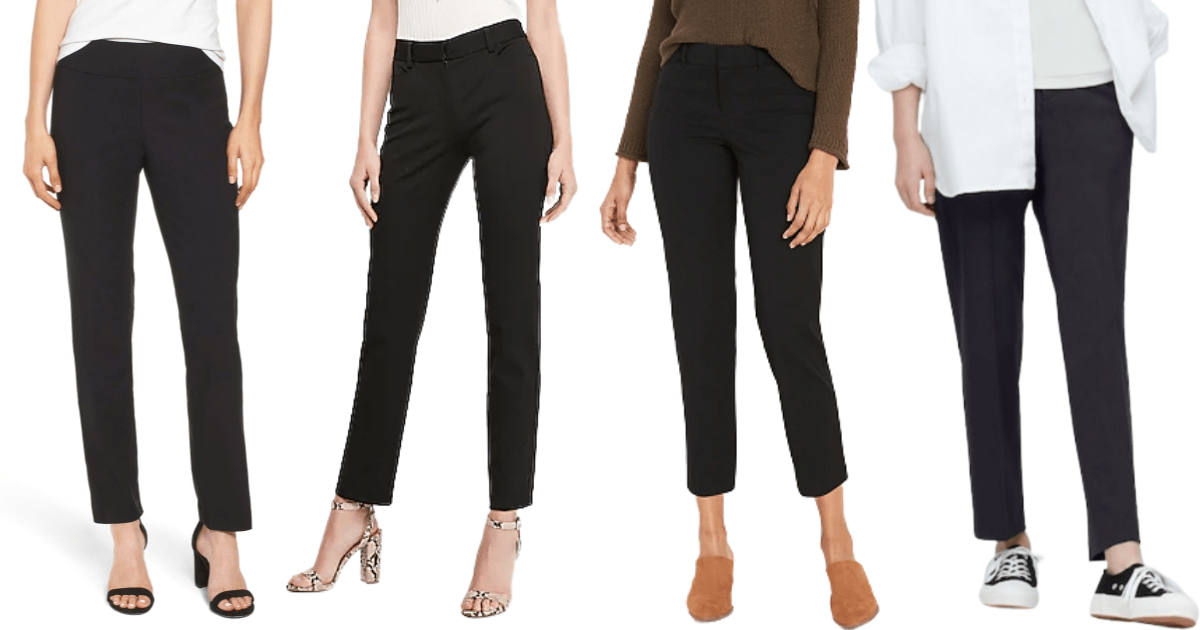 Business Casual Options for Lightweight Pants
So, some general thoughts on lightweight pants for work in a business casual environment (and do note that we've pictured our most recent favorites at the top of this post and directly above):
Cotton
For a more conservative business casual office, I would look for full-length cotton pants without lining. These are increasingly difficult to find, though, but given M's situation with bruises, I'll try to include them throughout.
A few options on the market for full-length cotton pants are here and here. (Also check our roundup of washable pants from a month or so ago.) Ankle pants that look like they fit the bill are here and here.
The Classic Lightweight Pant for Women: Linen
For super hot days, find a pair of linen pants that fits well. Note that linen wrinkles (a cotton linen blend wrinkles less), and in my experience tends to lose its shape. The more linen the fabric contains, the less opaque it tends to be, as well, so make sure you inspect yourself in the pants from all angles before wearing them to work.
2020 Options: Ann Taylor, J.Crew Factory, Theory, Nic & Zoe, Reformation, Reiss, NYDJ, Eileen Fisher, Veronica Beard, MM.LaFleur, Brooks Brothers, J.Crew, Boden, Loft, Banana Republic
2020 Plus-Size Linen Options: Nic & Zoe, NYDJ, Eileen Fisher, Foxcroft, MMLF
Textured cotton, or cotton piqué
Consider cotton pique pants — these are also lighter weight than regular cotton, but they hold their shape a bit better. Some options for you on the market right now: here, here, here, and here. Pictured below: Talbots Hampshire Ankle Pant – Curvy, available in eight colors for regular, plus, petite, and plus-size petites, $55-$109.
2020 Options: Krazy Larry, Anne Klein, Max Mara, St. John
Seersucker Pants for Women
The bonus here is that a lot of these options have matching suit jackets. A few seersucker options right now are here and here. Full-length options: here and here. Pictured below: Brooks Brothers Red Fleece Seersucker Pants, available in navy and pink, $78.
2021 Options: There are some great seersucker options at Brooks Brothers (regular & petite), Nordstrom, Dillards, Hilary Radley, and Anne Klein— including some pictured below!

Crepes and other flowy materials
Know your office well, but note that there are now a ton of relaxed pants in crepe and other flowy materials — perfect for hot days. I liked this pair from the Nordstrom sale; a few more options are here, here, and here. Pictured: J.Crew Collection Embellished Tux Pant, $198 at J.Crew.
VERY Casual Office Option #1: Maxi Dress
Know your office very well, but: Consider a maxi skirt or a maxi dress. I'm generally opposed to maxi dresses for work, but in your situation it may be an option to explore. (Try one with a shrunken blazer on top for work — the structure from the blazer will dress it up a bit more).
Very Casual Lightweight Pants for Women
Along these more casual lines: If denim is appropriate for your office, look for denim blended with Tencel, which makes it much more lightweight (and soft). Nordstrom has a bunch in stock right now; these Hart skinnies look nice.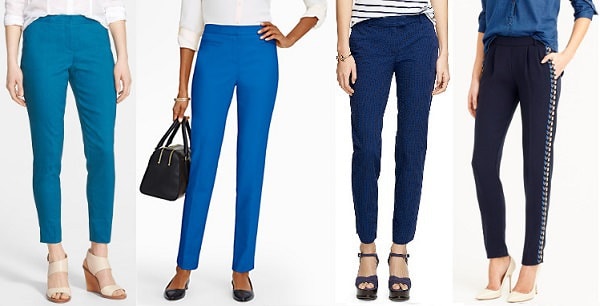 It now occurs to me that I have unwittingly collected only blue pants for the picture above. They come in other colors, I swear. Pictured (possibly sold out): 1 / 2 / 3 / 4.

Ladies, which are your favorite lightweight pants for work? Which materials are your favorite, and what do you look for?
This post contains affiliate links and Corporette® may earn commissions for purchases made through links in this post. For more details see here. Thank you so much for your support!
We are a participant in the Amazon Services LLC Associates Program, an affiliate advertising program designed to provide a means for us to earn fees by linking to Amazon.com and affiliated sites.