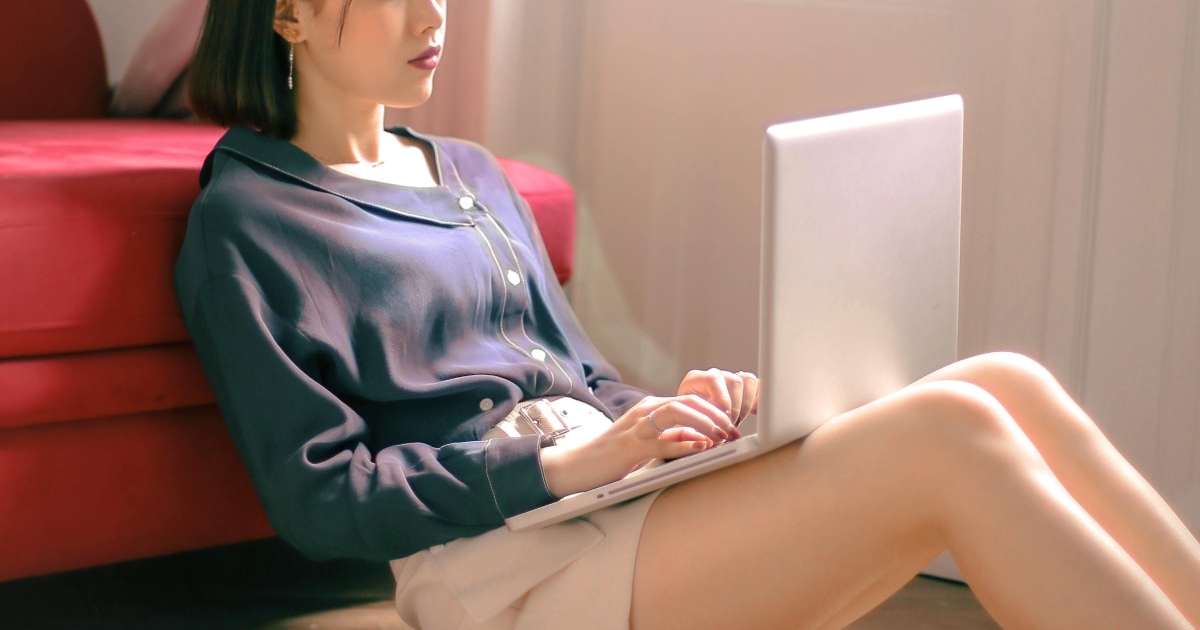 The pandemic has caused many of us to feel anxious, depressed, isolated, scared, angry, and so on — and considering that we're all supposed to be staying home as much as possible, we thought this would be a good time to round up the best websites and apps for online therapy. (Let's hope that one of the few positives that might come out of this situation is a reduction in the stigma around mental health conditions!)
If you already have a therapist, he or she has probably been in touch with you to discuss phone or video options for your appointments — but if you don't have one, you may find it hard to secure a provider now that demand is even higher than usual. (This process can be difficult even outside of a pandemic, unfortunately.) We've previously talked about making time for therapy, dealing with anxiety, and how to focus on work when your mind is elsewhere, but not specifically online therapy. Have you ever tried online therapy? Did you find it helpful?
Regarding efficacy, privacy/security, health insurance, and licensing, articles like this one from the American Psychological Association are definitely worth a read, but today our focus is on rounding up three of the best apps and websites for online therapy.
Note: In an emergency, please call 911 immediately or seek help from the National Suicide Prevention Lifeline at 1-800-273-8255. For non-emergency situations, the federal government's Disaster Distress Helpline is available for anyone who's going through emotional distress related to the pandemic. You can call 1-800-985-5990 or text TalkWithUs to 66746. (Your state may have a similar resource; for example, New York has created a COVID-19 Emotional Support Line that's staffed by volunteers.)
Here are three of the best websites and apps for online therapy:
Amwell
Providers: Psychologists and other counselors
Appointments: 45 minutes each, via computer, phone, or tablet; appointments are available seven days a week from 7:00 a.m. to 11:00 p.m. ET. The site doesn't charge extra fees for weekend, holiday, or evening/night sessions.
Cost: $85 for a master's-level provider, $99 for doctorate level
Do they take insurance? Yes. When you sign up and enter your insurance plan, the site will tell you whether the fees will be reduced.
Can providers prescribe medication? No
Amwell's network includes 350 therapists, and when you create an account (you'll need to provide your name, email, age, sex, state of residence, and insurance), you can search by date or provider. Each provider's profile includes a photo, average patient rating, and short personal statement, as well as details on their experience and education.
Wirecutter, whose testers put in 70 hours of research into online therapy platforms, rated Amwell their top pick. (Note that Amwell also offers other telehealth services as varied as urgent care and breastfeeding support.)
BetterHelp
Providers: Psychologists, marriage and family therapists, licensed clinical social workers, and licensed professional counselors
Appointments: You can speak to your therapist via messages, live chats, phone calls, and video chats (via computer, phone, and tablet).
Cost: From $40 to $70 a week, billed monthly
Do they take insurance? The site explains, "Services offered using this site are generally not covered by health insurance, Medicare or Medicaid" — but check with your insurance company in case.
Can providers prescribe medication? No
Unlike Amwell, BetterHelp doesn't allow you to choose your counselor; you'll be matched with one, which the site says usually takes about 24 hours. If you don't find the person to be a good fit, however — and that's not uncommon in general — you can request a switch.
Note that you do not have to provide your real name, but you'll need to give your state of residence, age, sex, sexual orientation, whether or not you are religious (or spiritual), job status, sleep habits, alcohol use, medication status, and general financial situation. Once you've answered all the questions, you'll need to create an account.
Talkspace
Providers: Thousands of psychologists, marriage and family therapists, licensed clinical social workers, licensed professional counselors, and licensed mental health counselors
Appointments: Talkspace uses a different approach from the two platforms above: You can send text, audio, video, and picture messages to your therapist whenever you want (you'll get responses once or twice a day), and you can also schedule a video chat, although that's less emphasized. You can connect with a computer, phone, or tablet.
Cost: "Unlimited messaging therapy" plans start at $65/week.
Do they take insurance? See website for details. Talkspace partners with some employers' EAPs.
Can providers prescribe medication? No
In contrast to Amwell and BetterHelp, Talkspace concentrates on writing/messaging for therapy. The first step is to chat online with a therapist who will evaluate your needs, and then you'll need to choose a plan. Talkspace will help you find a good match for a therapist, and you can start messaging him/her. Therapists have set schedules of at least five days a week to check in with clients, and there are specified "guaranteed response times."
Three important notes: (1) Right now you can get $65 off all plans with code APPLY65, (2) A special COVID-19 stress and anxiety management program is available. (3) Without signing up for an account, you can find far more information on the site than on the two sites above, including a blog.
August 2020 update: Former Talkspace employees say that the company doesn't adequately respect client privacy (NYT story); here's the CEO/co-founder's response.)
What are your thoughts on online therapy? Would you consider it, either because of the psychological burden of a pandemic, or in general? If you've used it, would you recommend it?
Stock photo via Pexels / Andrea Piacquadio.