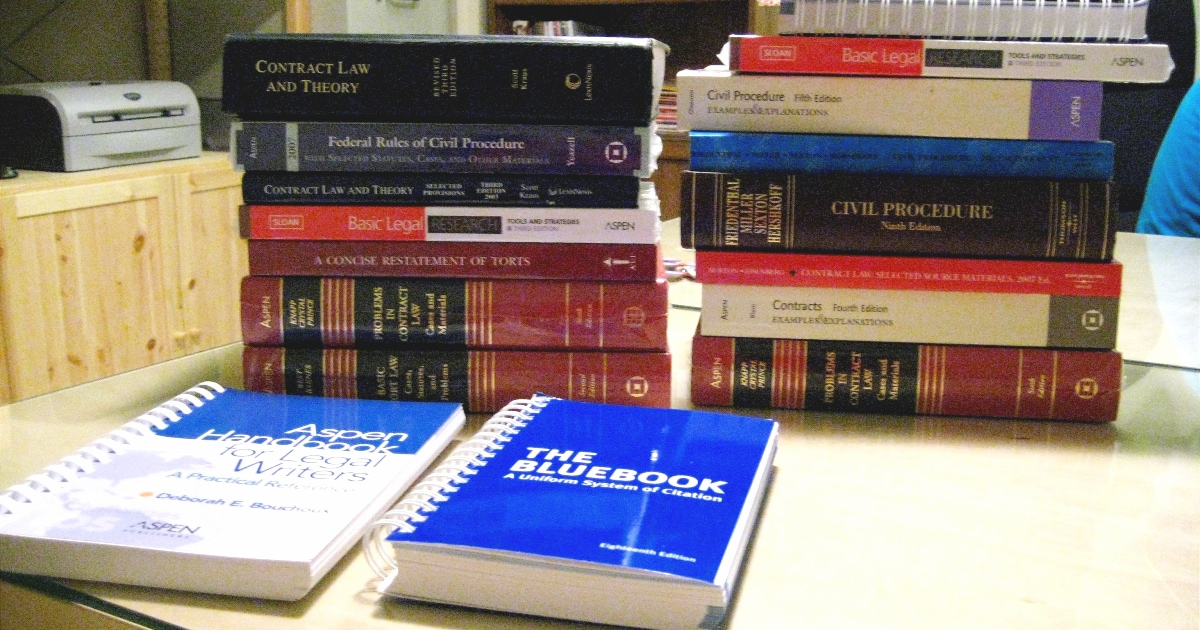 2020 Update: We've updated this advice for what to wear to law school, but you may want to check out our more recent roundup of the best blogs for women law students, or our law school resources for women.
What clothes should you add to your wardrobe before you attend law school? Reader N has a great question about what to wear to law school (and how to build her work wardrobe in law school). Here's her question:
I am in my mid-twenties and will be starting law school this fall. I've spent my time since undergrad traveling (living out of a backpack) and working with kids (only wearing clothes that could get messy).

I've set aside some money to buy a new wardrobe for law school, but am looking for advice on what I should invest in that will be part of my wardrobe over the next three years. The school I'm going to is in a city that has a long, cold winter, and the sense I get is that the school generally has a preppy vibe. Any advice?
Good luck to Reader N! I'm one of those people who enjoyed law school more than the practice of law so I think fondly of my years there — they were intense but fun.* We've talked about which bags are great for law school (way back in 2008!) but we haven't actually talked about what to wear to law school. I think this is a great question, and mid-July is a perfect time to think about it. Where I went (Georgetown '03) people wore everything from business suits to sweatpants — one professor actually gave us a list of tips during our 1L finals week that included tips like "don't forget to bathe." So "laid back" can be an understatement, and I suspect a lot of your wardrobe will already work just fine for the classes themselves.
2020 Update: If you're upgrading your denim game for law school, these are some of our favorites (affiliate links):
1) Paige 2) Madewell 3) Topshop 4) Wit & Wisdom 5) Levi's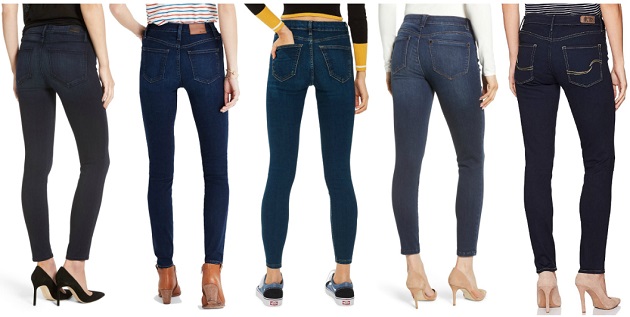 So instead, let's look at what clothes you will definitely need for job hunting and networking, and focus on that instead.
– Suiting separates. A blazer, suiting pants, a sheath dress and/or skirt are all pieces you should have in your wardrobe for interviews and networking events (anything that doesn't specify "business casual"). Make sure you dryclean the suit pieces together, but note that you can break those pieces up and wear them to class as well — a suiting pencil skirt can be worn with a sweater, tights, and knee-high boots; a blazer can be worn with jeans.
– A warm winter coat to wear over a suit.
– A new bra or two. Hey, even if you're wearing the most casual clothes a new bra (that fits you properly) will instantly make you feel and look a zillion times better. (Readers have discussed their favorite lingerie brands in the past.)
– Business casual clothes such as:
– Versatile workwear accessories, such as:
– Layering pieces that also work for a business environment
For my money, I would NOT spend a big portion of the budget on items that often make our don't wear to work lists, unless you already know that you'll wear them a TON in your personal time and are A-OK if they never see the light of a networking event:
sandals
peep toes
knee high boots
designer jeans (although I fully acknowledge that this may fall under the "I'm going to wear them so often that I don't care" category)
anything with cleavage
anything sheer
shorts
mini-skirts
Finally, I have a few thoughts on bags. Back in 2008, I thought the best bags for law school would be those big enough to contain "a cute laptop sleeve," a cosmetics case/wristlet for personal items like lip gloss, another small bag to house your laptop cords, and a bag large enough to hold all the law school textbooks, leading me to recommend large nylon bags (and even suggesting that folks look at diaper bags). My point being: a good bookbag for school is different than a good interview bag, which should in theory be a lot smaller and sleeker. That said, I'm curious to hear from readers who've been to law school more recently. Have e-books completely obliterated the need to carry fifteen pounds of books with you at any given time? Are people taking notes on iPads and other super lightweight devices (or using things like bluetooth keyboards to keep notes on iPhones)? (I think my laptop in law school was just under 10 pounds, which was good for the era. My newer netbook is under 3 pounds, though, and while I know that everyone pokes fun at netbooks, I still love mine and would heartily recommend it for anyone who just wants to type on a regular keyboard and have a full Office/Internet suite available to you, and has another more powerful desktop or laptop back at your home base.)
Readers, what are your thoughts on what to buy for law school in terms of wardrobe — and a perfect book bag? Do you have any other tips for hacking law school that you'd like to share?

(For my $.02, I do still recommend Planet Law School, and possibly getting one of Glannon's guides to start reading over the summer for a class you know you're taking first semester, such as torts or civil procedure— they're very conversational and easy to read, but will help you prepare your mind for law school.)
* Upon finding the picture above I actually exclaimed, "AWW, the Bluebook!" Pictured: Law School Textbooks, originally uploaded to Flickr by jessemichaelnix.
N.B. This post was originally written on July 16, 2013, but has been updated since then!