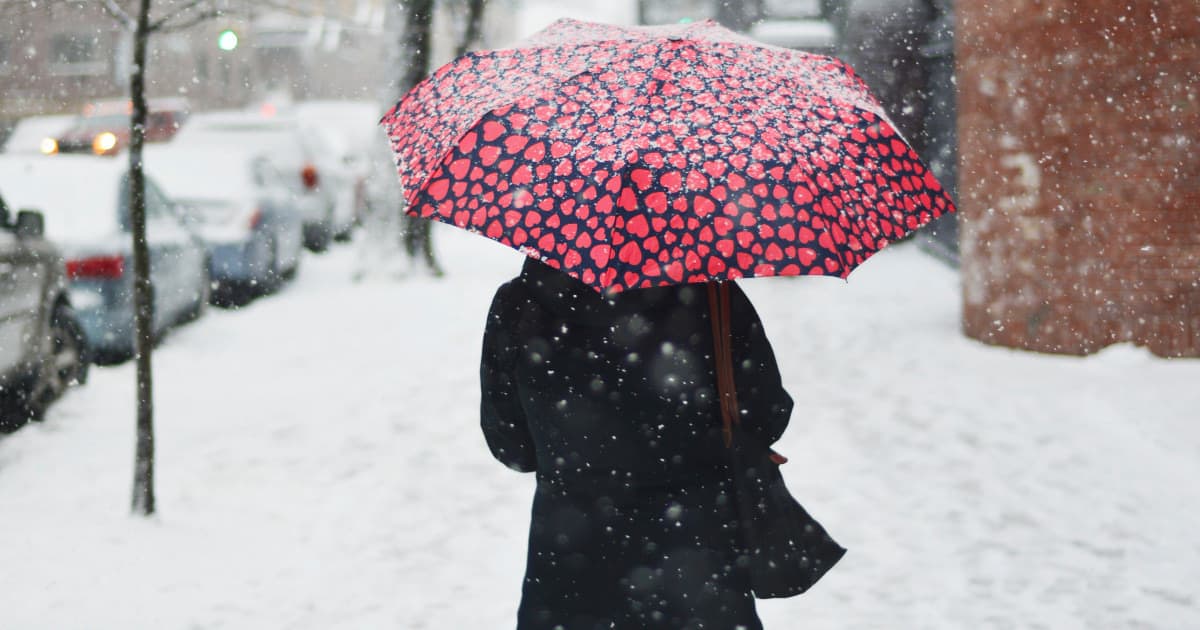 2020 Update: We still stand by this advice for how to do business casual in cold weather — but you may also want to check out our more recent discussion on how to dress professionally for the coldest days.
What are the best strategies for staying warm during a wintry commute while still looking professional when you get to work? How can you look stylish and professional in the winter? Reader M has a question about how to do business casual in cold weather:
I'm graduating this year and moving somewhere cold, and I have no clue how to dress business/business casual in the winter. (I have tons of dresses and cardigans and skirt suits from my summers, but rarely any winter clothes.) Specially, I'm wondering — what kind of coat should I buy? What kind of shoes/boots should I wear under work pants? What do I wear to walk to work in the snow/rain? I know this is pretty basic question, but I'd love a post on this topic!
This post contains affiliate links and Corporette® may earn commissions for purchases made through links in this post. For more details see here. Thank you so much for your support!
Great questions, M — business casual in cold weather can be tricky! Some thoughts for you:
Professional Coats to Keep You Warm in Cold Weather
Although puffer coats have come a long way, I still think the most professional outerwear is a knee-length wool blend coat. It looks good with skirts and dresses because of its length, and the "wool blend" aspect is important because a 100%-wool coat can be really itchy. (I've always preferred a wool/cashmere blend.)
I would vote for practical features such as pockets and a buttoned neckline (as opposed to some of the deep-V coats we've seen recently).
As far as fit, make sure you can wear a thick sweater or a blazer beneath the coat — this may mean sizing up a bit.
Some of our favorite latest trendier coats (as of 10/7/21):

Cold Weather Boots for Work Outfits
Psst: these boots look great with business casual looks! (updated 10/21!)

This depends heavily on where you live and what kind of circumstances you expect to encounter on a) your commute and b) your quest for lunch. If you're in tundra-like conditions you may just want to get a pair of proper snow boots to commute in (we've even talked about packable snow boots for interviews!)
For NYC winters I've always felt that you can usually find a fairly clear path on the sidewalk if you have a short commute, and have always thought heeled boots or booties were the best. If you think you'll encounter a bunch of snow or slush I'd recommend wearing a skirt (perhaps with fleece tights) so you can avoid getting your pant hems wet.
If you're worried about encountering ice, definitely go with flat shoes with a good grip (unless you're a total pro in heels).
Commuting to Work in Bad Weather
I mentioned this above, but I've always found a heeled boot or bootie the best for commuting, albeit with a relatively low heel (1.5-2.5″) if you'll be walking a ton.
Some people prefer wedges for commuting, and depending on conditions you may want to look for waterproofed shoes such as La Canadienne or Aquatalia.
(I've always had pretty good luck with waterproofing spray, but I wasn't exactly jumping in puddles.)
Ladies, what are your thoughts on staying professional on your commute? What would you advise Reader M?
Pictured: [no title], originally uploaded to Flickr by Nathan Congleton.