Whether you travel every week for work or it's rare that you find yourself at an airport for a business trip, travel can be a series of small hassles — but a little planning can be a huge help. It's been a while since we've talked about business travel — although we've shared plenty of posts about all kinds of travel topics, such as:
We've rounded up a bunch of helpful business travel tips that readers shared in recent comments:
Use a list: It's easy to forget something key like pajamas or your iPad charger, but a checklist makes packing pretty foolproof. You can use a packing app or buy a pre-printed pad — or just type up a list to print out each time. Some people even make a spreadsheet or draw their outfits.
Be realistic: To save space, be honest with yourself about whether you really need both pairs of black pumps, or whether you're really going to make it to the hotel gym this time.
Don't assume you'll carry your carry-on: If you're bringing something truly essential like your contact lens case, daily prescription, etc., keep it in your purse or laptop bag just in case. Especially if you're flying on a small plane, your carry-on may end up checked for space reasons.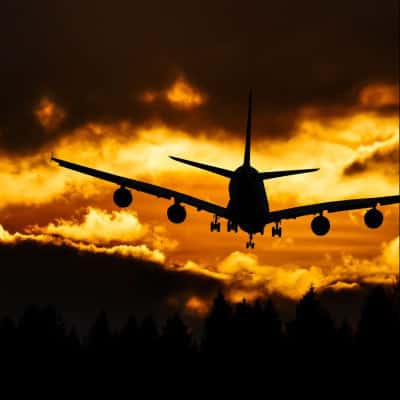 Coordinate colors. Pack neutrals, and colors that complement each other so you can mix and match — it'll reduce the number of items you have to bring, and also help you get the most wear out of your shoes.
Check the weather forecast. Sure, this seems like a pretty obvious thing to do, but a trip I once took to Denver made it clear that not everyone does this. We arrived on a sunny, 70-degree day and were met by a blizzard the next — which forced several of my colleagues to make a snowy trek to buy gloves and warmer clothes.
Make it foolproof: Get an extra umbrella (a small one like this Shedrain one) and just leave it in your carry-on. Other things to always have handy in your carry-on bag to reduce the number of things you need to pack each time: gum or hard candy, travel-size hand sanitizer, travel-size lotion, pocket tissue packs, detergent sink packs, saline nasal spray.
If you're checking a bag: Don't put anything valuable in your checked suitcase. Again, this one seems like an obvious tip — but unfortunately, some baggage handlers are still finding a lot to steal (CNN).
Plan your in-air outfit. Put on your heaviest and bulkiest things — your coat, jeans, your more substantial shoes — and consider wearing the jewelry that you'd worry most about losing.
Keep certain things easily accessible. Make sure you can quickly reach your bag of liquids/toiletries for the security line, and if you pack a coat rather than wear it on the plane, put it at the top of your suitcase.
Pack a plastic bag or two to put your socks, underwear, and wear-once clothing items in each night.
Be a more efficient packer. Packing cubes keep everything neat, make it easy to find things, and help you regroup more quickly after your suitcase has been singled out for a security check. Roll your clothes instead of folding them, and fill otherwise wasted space by putting socks inside shoes, etc.
(Pictured at top: Airport morning 5 a.m., originally uploaded to Flickr by Manuel.) All other pictures via Stencil.
Ladies, what business travel tips do you have to share?