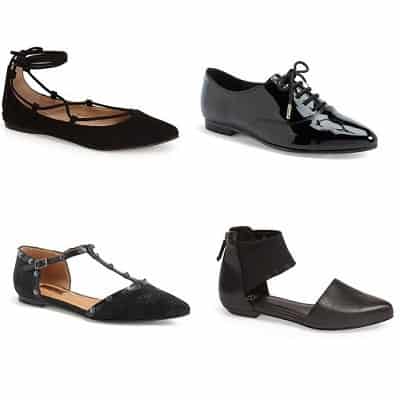 2018 Update: We still stand by this advice on how to wear flats in winter — you may want to check our more recent discussion on cute flats for the office for more updated brand and style options.
In cold weather, what are the best ways to wear flats to work? With socks? Tights? Reader E wonders how to wear flats in winter…
Could you recommend some ways to style flats for the winter? In years past I have worn skirts and opaque tights with pumps or booties in cold weather (I don't live in a particularly cold climate), but earlier this year I decided to give up on heels altogether because of some foot problems I've been having. I'm happy with my flats for summer looks, but ballet flats just look so odd with tights to me. I'm hoping for some better style ideas! What flat shoes work best for winter looks? Thanks!
Great question, Reader E — and even though it still feels kind of warm outside, the cold will be upon us in no time. (Winter is coming!)
We've talked about wearing flats all the time, as well as interviewing in flats, but not in a while. Obviously you can just wear flats where you would have worn pumps, but if you can't walk in flats with tights (I can't!), or if you feel like something is off with the silhouette, then we need to dive a bit deeper.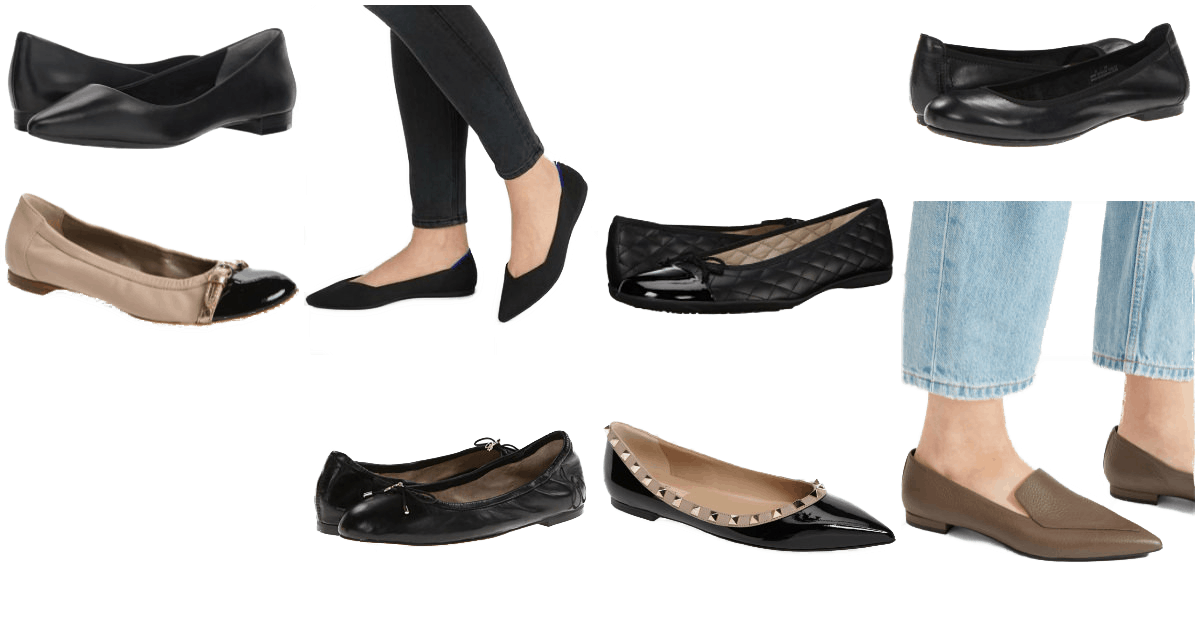 row 1: pointed toe / round toe
row 2: beige / black (on model) / quilted
row 3: bow / studs / brown (on model)
I'm curious to hear what readers think, but here are some of my thoughts:
For those of you looking for strappy flats to wear with tights, here are three options right now — note also that the oxford look is very in right now, and this sleek patent leather one from Kate Spade could look very cute with tights. Clockwise: 1) The ballerina style is very popular right now; the pictured shoe is only $79 but you can get versions all the way up to $675. 2) Kate Spade's very clean take on the oxford. 3) The Rockstud look may be on the wane, but these cute Halogen flats (pictured) are much more affordable and still look nice (and they come in a zillion colors). 4) If full on comfort is what you're looking for, these Eileen Fisher flats look really great.
Readers, what are your thoughts — what are your best tips on how to wear flats in winter? What are your favorite flats to wear this winter, and which silhouettes do you like to wear them with the best?