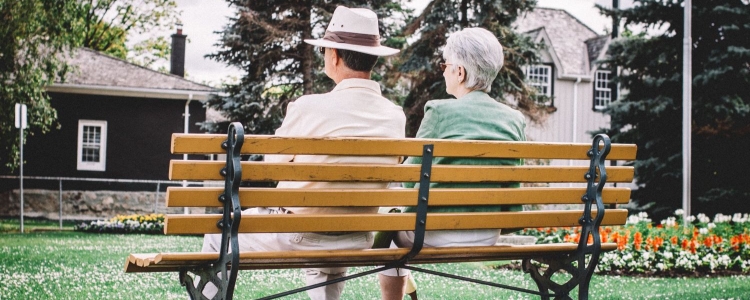 Today we're bringing you our next installment of our Money Milestone series, where we've previously discussed paying for grad school, wedding finances, home buying, financially planning for a baby, financial strategies for divorce, and saving for retirement.
Readers requested one on eldercare, finances, and aging parents — and I think that can certainly make an impact on one's finances, so let's have an open thread on it today. Have you had to help care for a parent, grandparent, or other loved one? What do you wish you'd known about it ahead of time in terms of finances (yours and theirs)? What were the best resources you found?
I recently attended a seminar about how to help care for aging parents — the important thing the speaker stressed was sitting down and having a conversation with them ahead of time, both to make sure everyone was on the same page for care but also to make sure people knew where the money was, which bills were due when, and so forth.
(Maddeningly I can't find the speaker's name, but I'm sure she was a Northwestern professor or researcher.)
She suggested this book, When I'm Gone, and I love the idea — it encourages you to take time to fill out important banking and other paperwork stuff before you're gone. (We've talked about this a little bit over at CorporetteMoms, regarding getting your accounts in order in case things go wrong during labor and delivery.)
Psst: In honor of this series' original title, Tales from the Wallet — here's a mini hunt with wallets we love!
We are a participant in the Amazon Services LLC Associates Program, an affiliate advertising program designed to provide a means for us to earn fees by linking to Amazon.com and affiliated sites.
This post contains affiliate links and Corporette® may earn commissions for purchases made through links in this post. For more details see here. Thank you so much for your support!
So let's hear it, guys — have you had conversations with your parents about how they plan to pay for whatever may come at the end of their life, whether sickness or extended good health? What kind of estate planning have you and they done ahead of time — and what do you wish you'd done? When researching the differences between different kinds of senior living, what do you wish you'd asked or known ahead of time?
Further reading:
Originally pictured: Kate Spade New York 'North Court – Bow Leyna' Pebbled Leather Wristlet Clutch, exclusively at Nordstrom for $78.