2018 Update: If you're looking for the best interview suits for women, check out our roundup of the best women's suits of 2018.
Sure, we all know what basics professional women are supposed to have in their closets, but if you're buying one for the first time or replacing one you've worn into the ground, it can be a pain to find exactly the right incarnation in stores. In "The Hunt," we search the stores for a basic item that every woman should have.
It's almost time for thousands of law students and MBA students around the planet: interview week! We of course have the Guide to Women's Suits for general advice, and we pick an interesting women's suit once a week — but we haven't rounded up interview suits in a while (charcoal suits in 2013, navy suits in 2012). There are, of course, a few Hall of Famers to note in this category:  Banana Republic's lightweight wool suiting, Ann Taylor's triacetate suiting, J.Crew's Super 120s suiting,  Theory's stretch wool suiting — in addition to those classics, below are the first six suits I'd try if I were looking to buy a classic, basic interview suit in today's market.
Readers, do you have any favorite suits that are classic enough for interviewing? What's your favorite budget suiting line — and your favorite splurge suiting line?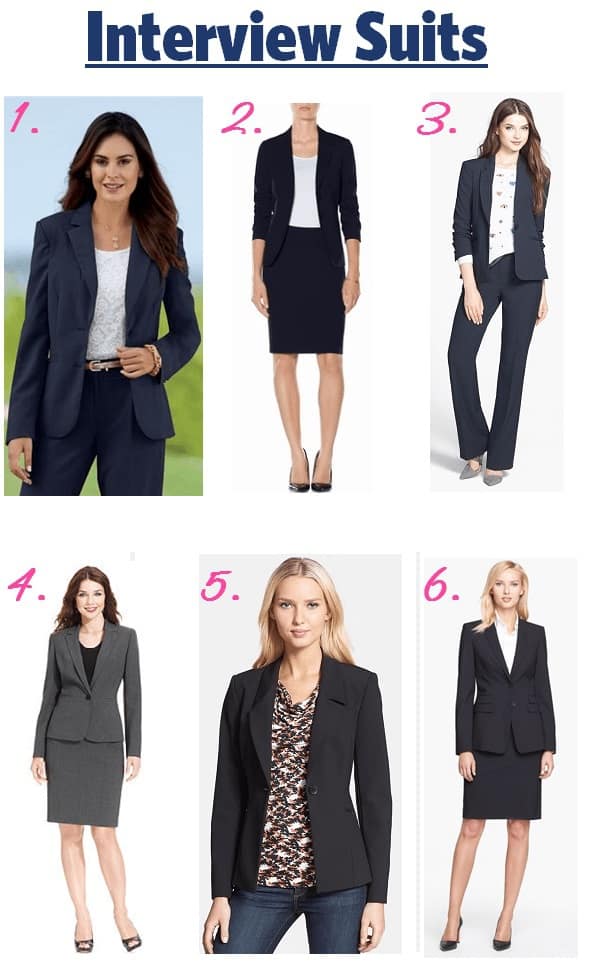 Pictured above:
Like this feature? Check out other recent installments!