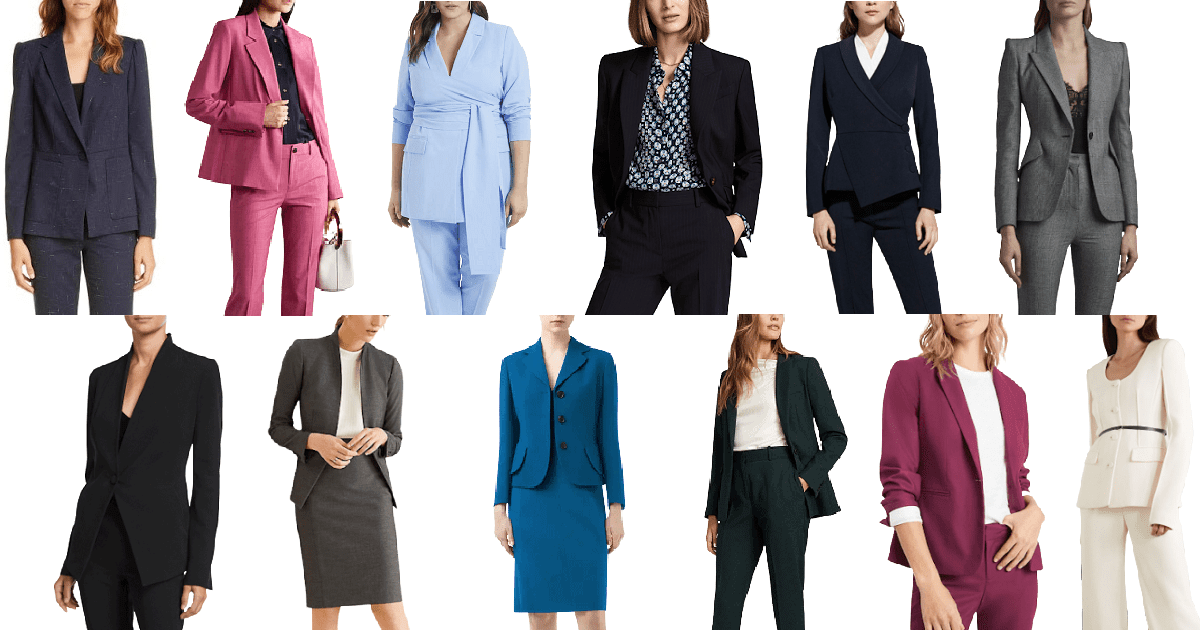 2019 was a great year for suits for women — these are some of my favorites from our regular feature "Suit of the Week," which, as we note each week, seeks to find "the slightly different suit that is fashionable, yet professional."
If you're on the hunt for basic suiting, note that we've recently updated our roundup of interview suits for women in each price range, as well as The Corporette Guide to Basic Women's Suiting.
Before I get to my favorite fun suits of the year, I wanted to point to some of our more recent, specific suit-filled roundups in case anyone is on the hunt…
We did a quick roundup of washable suits (a LOT of good options these days!):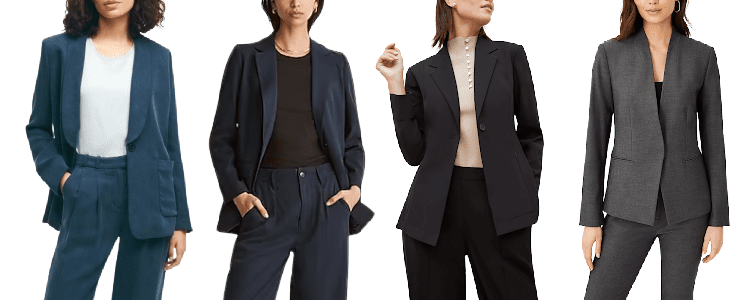 We also did a major update on our post on the best plus-size suits for interviews…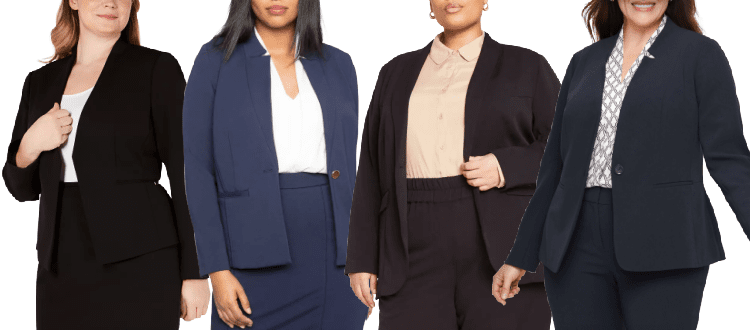 The Best Suits for Women of 2020 (Fun, Interesting, Creative, and More, Oh My!)
The monthly links go back to the Corporette write-up for the suit… Anything marked with an asterisk is still in stock!
(If it isn't clear, you have to click the hyperlinks below the picture to see the original post on the suit.)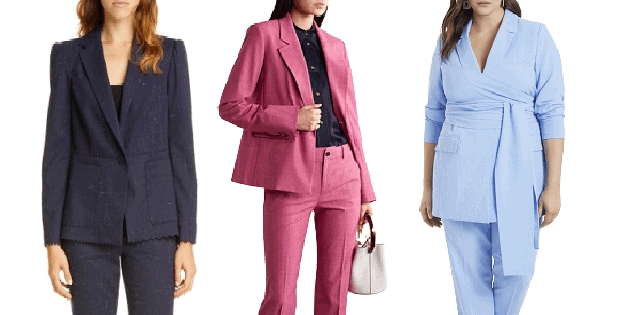 January (navy) / February (pink) / March (light blue)
(Do note that there are a lot of other colors if you're not into the light blue!)
April* (black) / May* (asymmetrical) / June* (gray)
The McQueen from June is on major sale!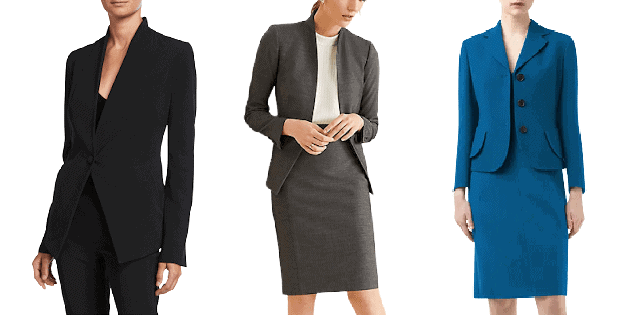 July* (black) / August* (gray) / September* (teal)
(The teal blue one is on MAJOR sale right now, ladies — 60% off!)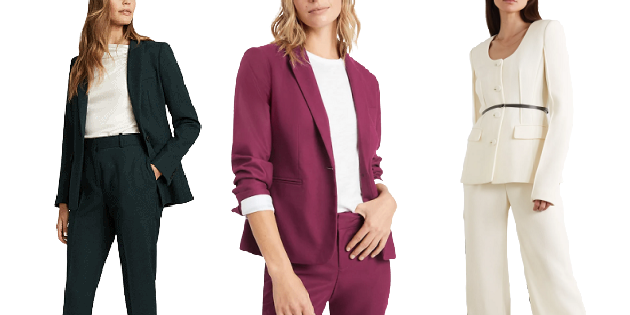 October* (green) / November* (raspberry) / December* (white)
These were some of my favorite suits of 2020, readers — which were yours?
Here are links to our favorite women's suits from 2019, 2018, 2017, 2016, 2015, 2014, 2013, 2012 and 2010.