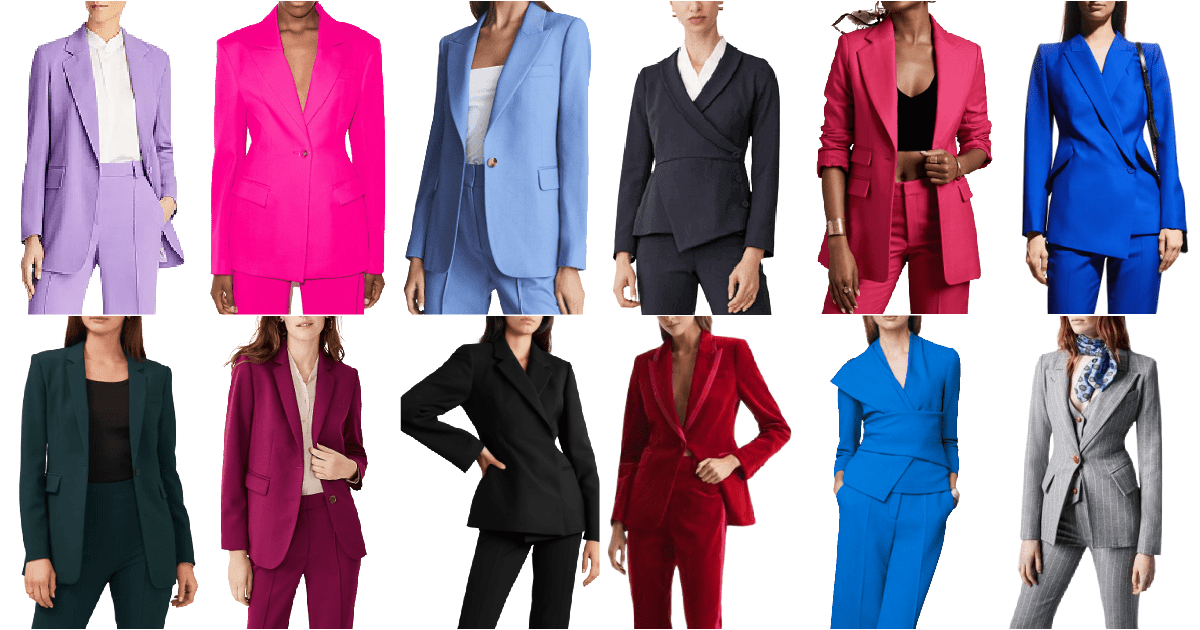 Let's face it: 2020 and 2021 were weird years for workwear — particularly for women's suits. In 2022, though, we finally started to get back to elegant, sophisticated, and fun suiting. These are some of my favorites from our regular feature, "Suit of the Week," which, as we note each week, seeks to find "the slightly different suit that is fashionable, yet professional."
If you're on the hunt for basic suiting, note that we did major updates to our roundups of interview suits for women, including doing roundups for eco-friendly suits for women, interview suits if you're pregnant, and plus size suits. We also pondered whether you should button a double-breasted blazer, and which Ann Taylor suiting line is the best. We also did a major update of our guide to stylish tops under suits!
Of course, don't forget to check out The Corporette Guide to Basic Women's Suiting (recently updated!).
Anything marked with an asterisk is still in stock — and please feel free to use this post as an open thread!
(Text links go to the original post; picture links go to the product (if it's still in stock).)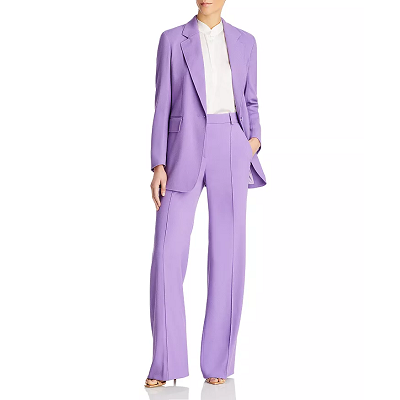 January: Boss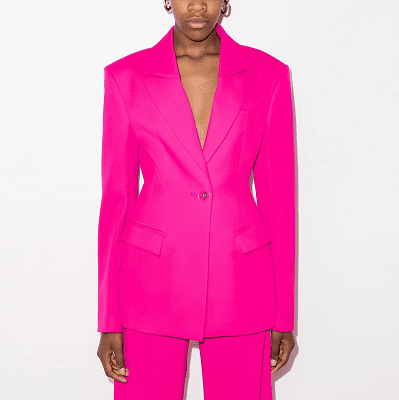 February: The Attico
Also loved: Banana Republic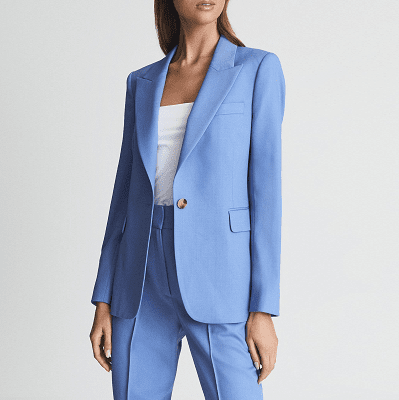 March: Reiss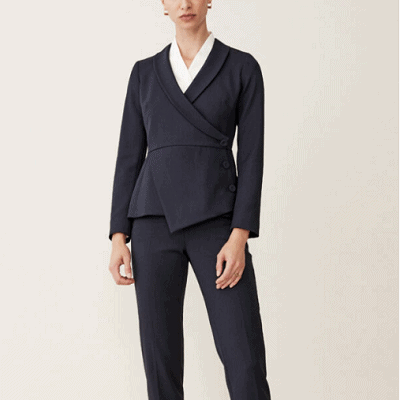 April: The Fold
May: Banana Republic* (pants are still available in pink; other colors are available as full suits)
Also loved: Alex Mills*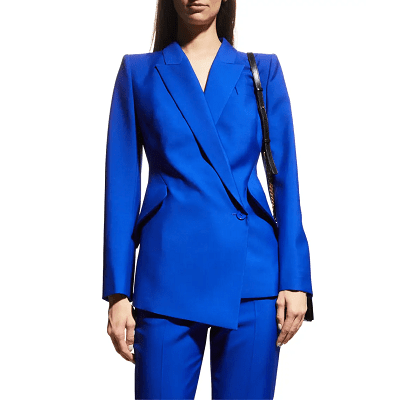 June: McQueen
Also loved: Alice & Olivia, Mango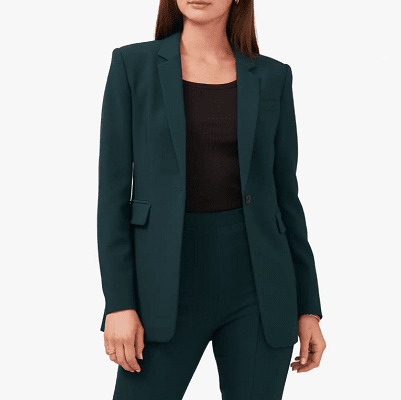 July: 1.State
Also loved: Reiss
August: Ann Taylor*
Also loved: Reiss
September: Alaïa*
Also loved: Boden*, Banana Republic*, Victoria Beckham*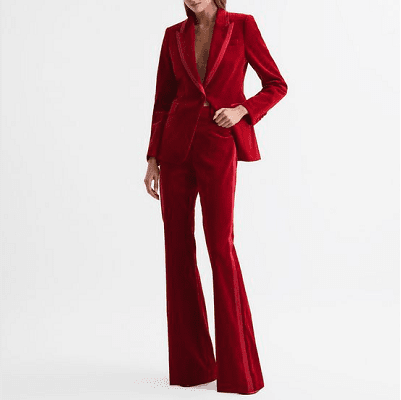 October: Reiss
November: The Fold*
Also loved: Brooks Brothers*
December: Smythe* (pants sold out, alas)