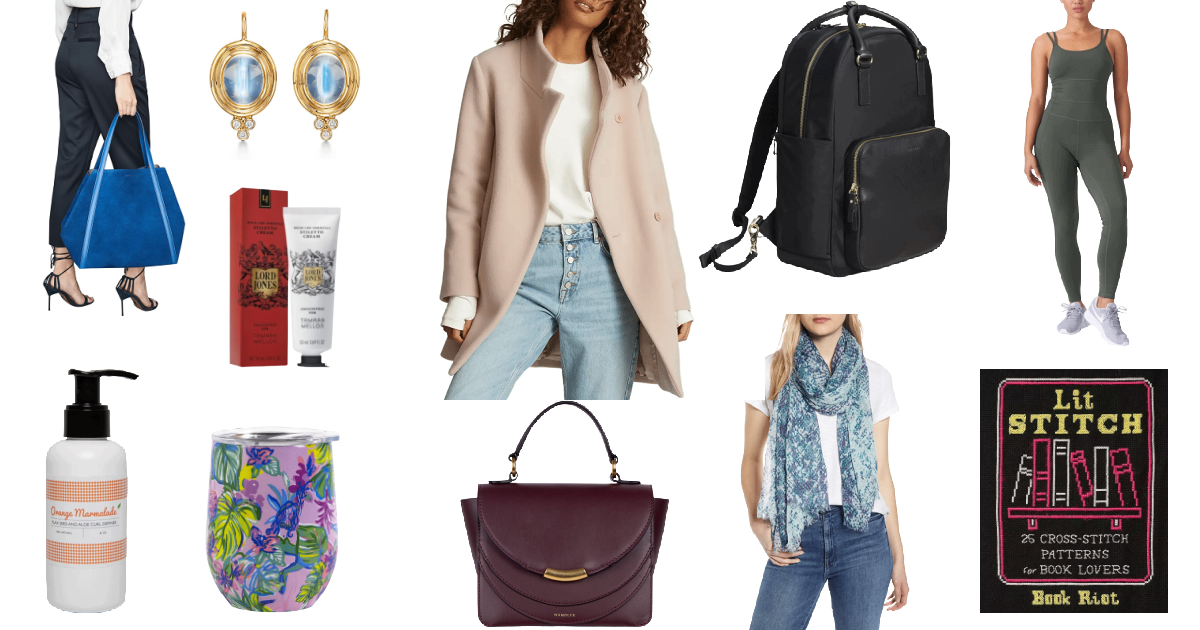 As you guys may or may not have noticed, 2020 was a weird year. Accordingly, our Coffee Breaks were kind of all over the map, instead of the usual pattern of bag + shoe + accessory/office decor. So I've done a general roundup of the general categories of things I liked the best, including shoes, home/office type of things, and then something I've cleverly titled "bits and bobs," broadly meaning "more stuff you wear."
These were my favorites of 2020 — if you're curious about older ones, here were my favorites from 2019, 2018, 2017, 2016, 2015, 2014, 2013, 2012, and 2010. 
(Please note that anything marked below with an asterisk is still available!)
Some of our Favorite Shoes and Slippers of 2020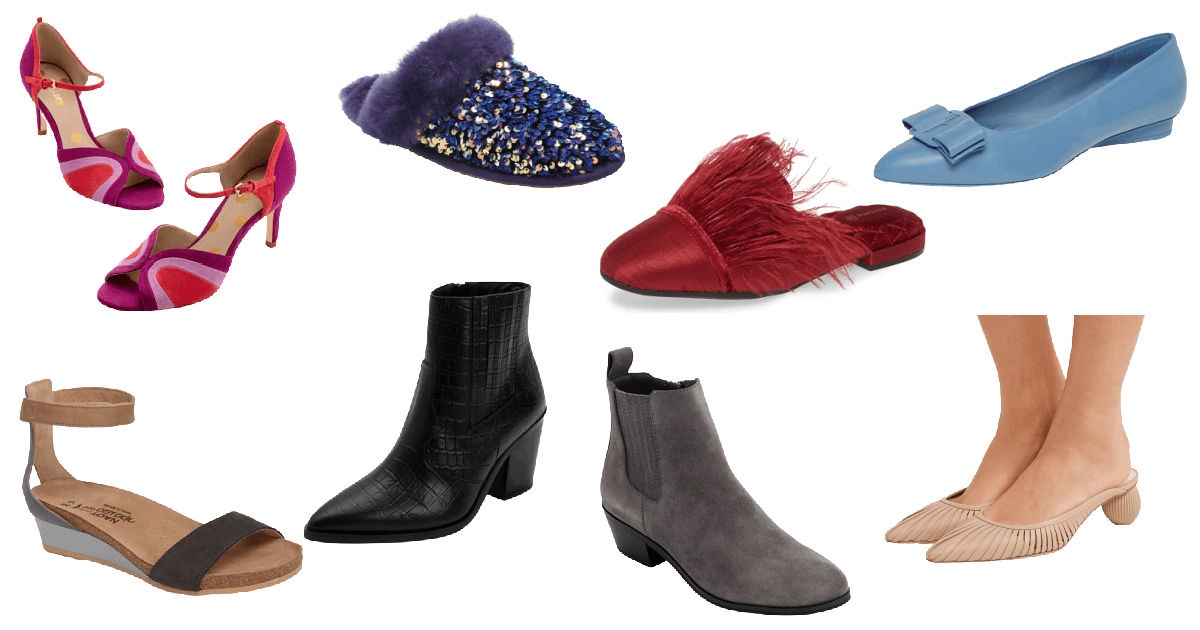 Clockwise from top: hot pink/purple/red shoes / sequined slippers* / red feathered slippers / blue bow flats* / beige mules / gray suede booties* / black heeled booties* / black, gray and beige sandal*
Home Office Items (Kind Of)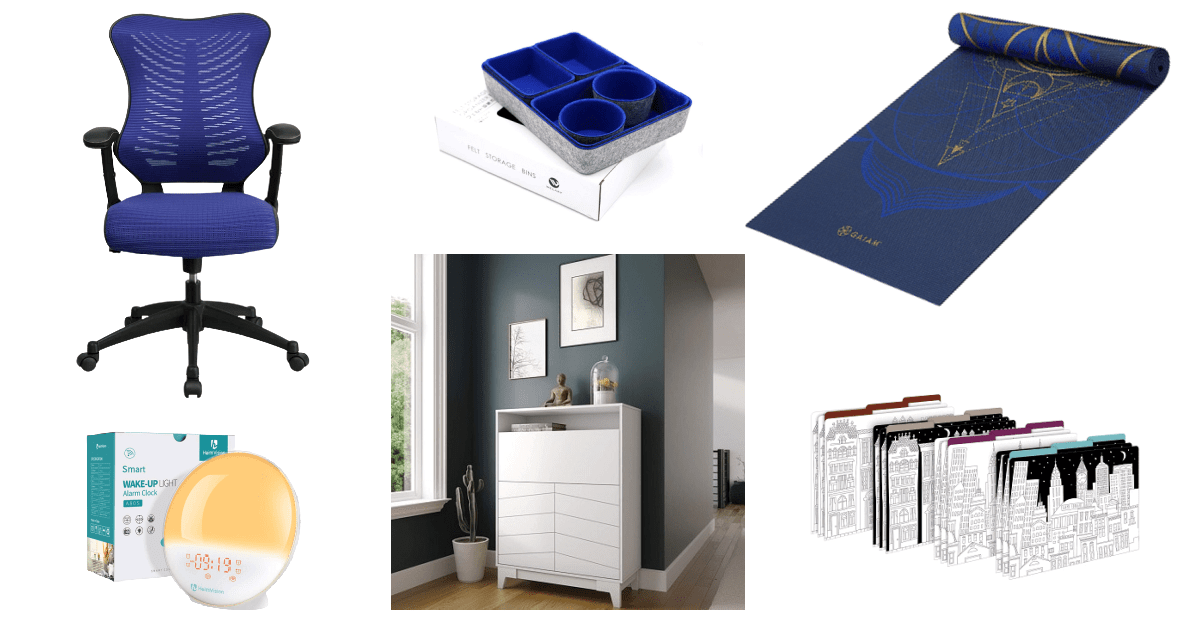 Clockwise: blue chair / felt desk organizers* / yoga mat* / file folders* / secretary desk* / sunrise alarm clock*
Other Bits and Bobs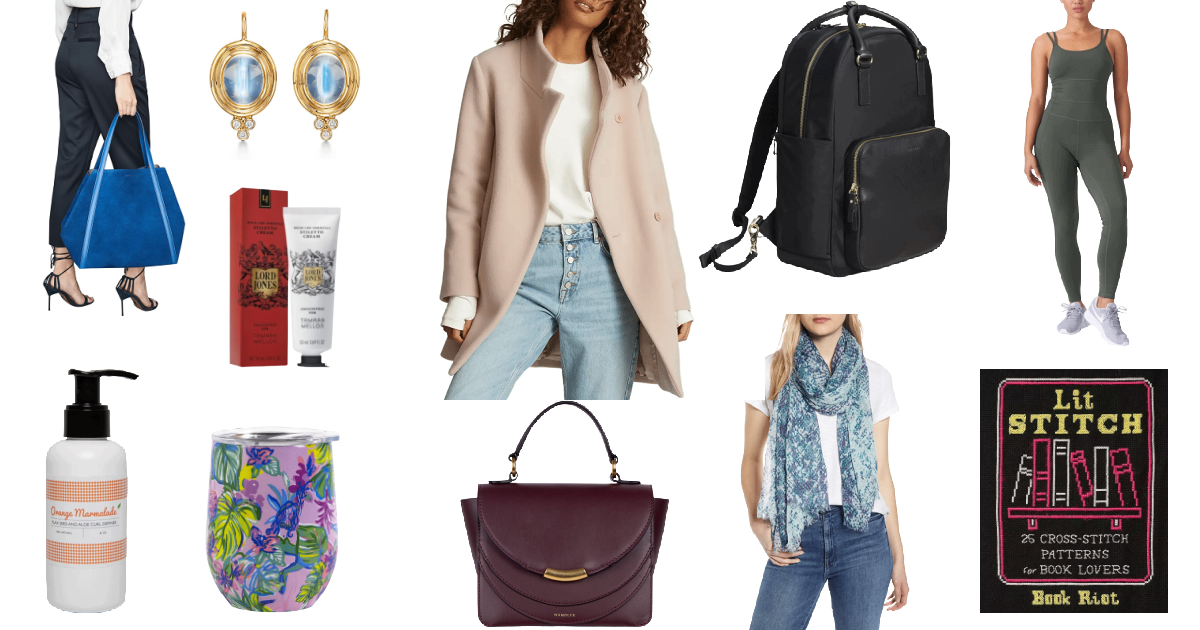 Clockwise: blue handbag / moonstone earrings / CBD stiletto lotion / pink coat / black backpack / gray unitard / cross-stitch patterns for book lovers / scarf / burgundy handbag / floral wine tumbler / amazing gel for curly hair
Workwear sales of note for 12.7.23
Our favorites are in bold!
Some of our latest posts here at Corporette…
And some of our latest threadjacks here at Corporette (reader questions and commentary) — see more here!