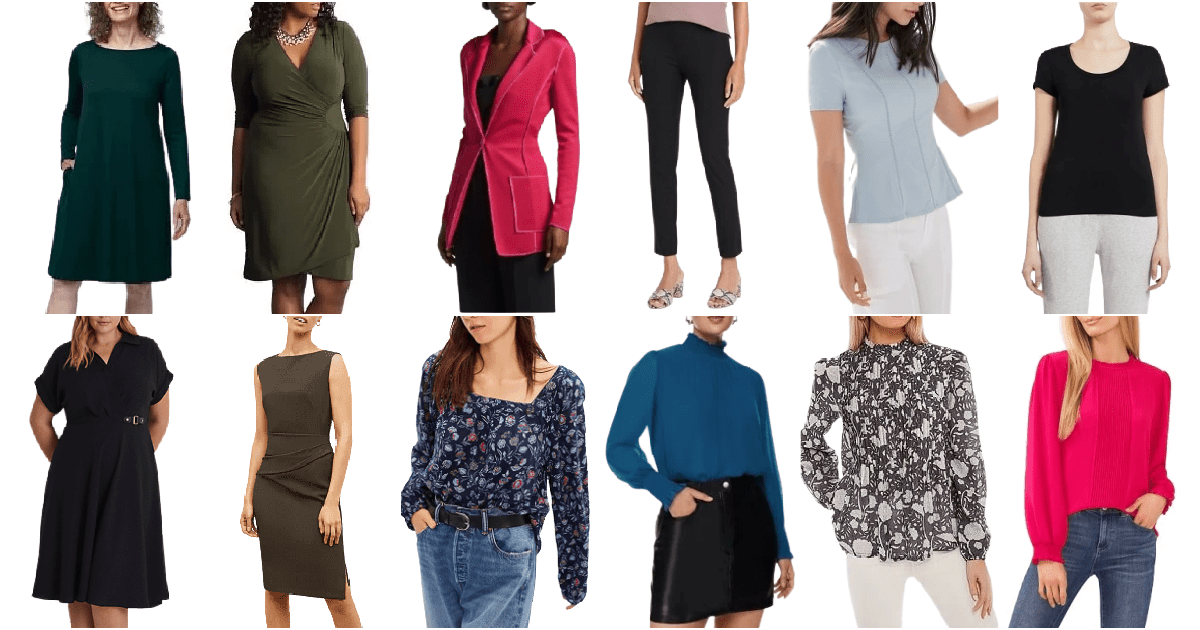 Every weekday here at Corporette®, we offer one suggestion for an item that we would wear to work. Sometimes readers love the item, and wow do you guys hate it sometimes. Sometimes *we* love it, sometimes it was just the best we could find given the restraints (for those who haven't noticed, Monday and Tuesday tend to be pricier items, Wednesday is in the $100-$150 price range, Thursday is in the $50-$100 price range, and Friday is in the "under $50" range.) (Huge thanks to Elizabeth, who's done a fabulous job with workwear recommendations since mid-2019!)
As the end of the year approaches I thought I'd look back over the past year and choose my personal favorites from the things we recommended… each picture is from one month, starting with January.
Please note that anything marked with an asterisk* is still available! Text links go to the original post, but hyperlinks on the picture go to the product (if still available).
(Oh: and please feel free to use this post as an open thread today!)
January: Rowena Swing Dress* / Wool & Co. (but don't wear it every day!)
Also loved: Chamberlain Blazer* and Printed Nadine Blouse
February: Ciara Cinch Waist Dress* / Kiyonna (still available in bright yellow)
Also loved: Notch Collar Sweater Jacket, Notch V-Neck Blouse, Knife Pleat Skirt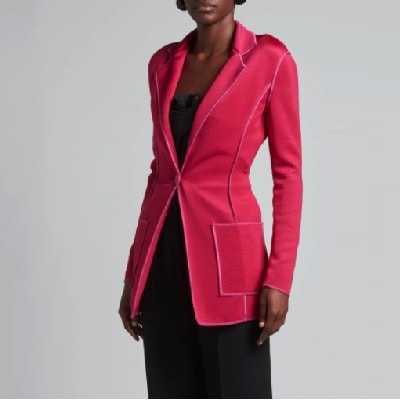 March: Inside-Out Jersey Blazer / Armani
Also loved: Poplin Shirtdress
April – High Rise Skinny Pants* / New Day (select plus sizes available too!)
Also loved: Kensal Top, Foundation Short-Sleeve Top*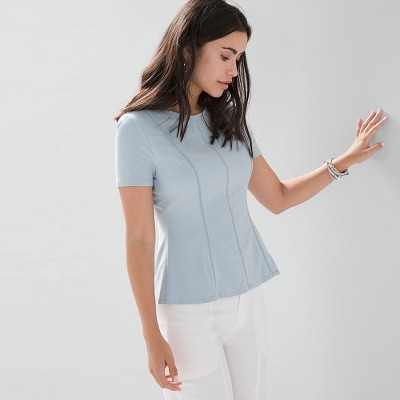 May: Bodice Tee / White House | Black Market
June – Juin Tee* / Theory Factory Outlet (a looooongtime reader favorite!)
Also loved: Dylan High-Rise Pants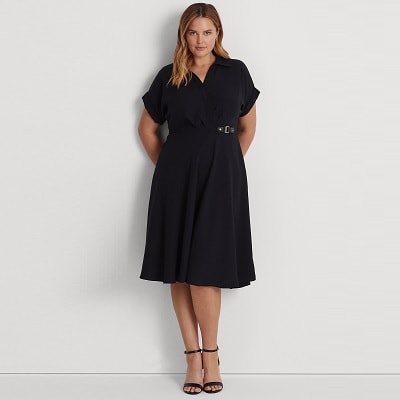 July – Buckle-Trim Georgette Dress / Ralph Lauren
Also loved: Twill Sheath Dress, Thea Pants*
August – Maisie Dress* / M.M.LaFleur
Also loved: Graiyce Blazer Cardigan, Ava Blouse, Newbury Blazer
September – Square Neck Top* / Gap Factory (LOTS of colors, prints and sizes still available)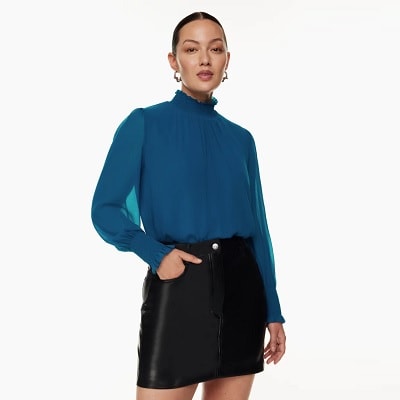 October – Valencia Blouse* / Aritzia
Also loved: Velvet Blazer, Darna Dress* (under $30!)
November – Slate Mulberry Blouse* / Tuckernuck
Also loved: Dani Blouse* (tons of colors) and Oana Cordelia Blouse*
December – Smocked Cuff Chiffon Blouse* / CeCe