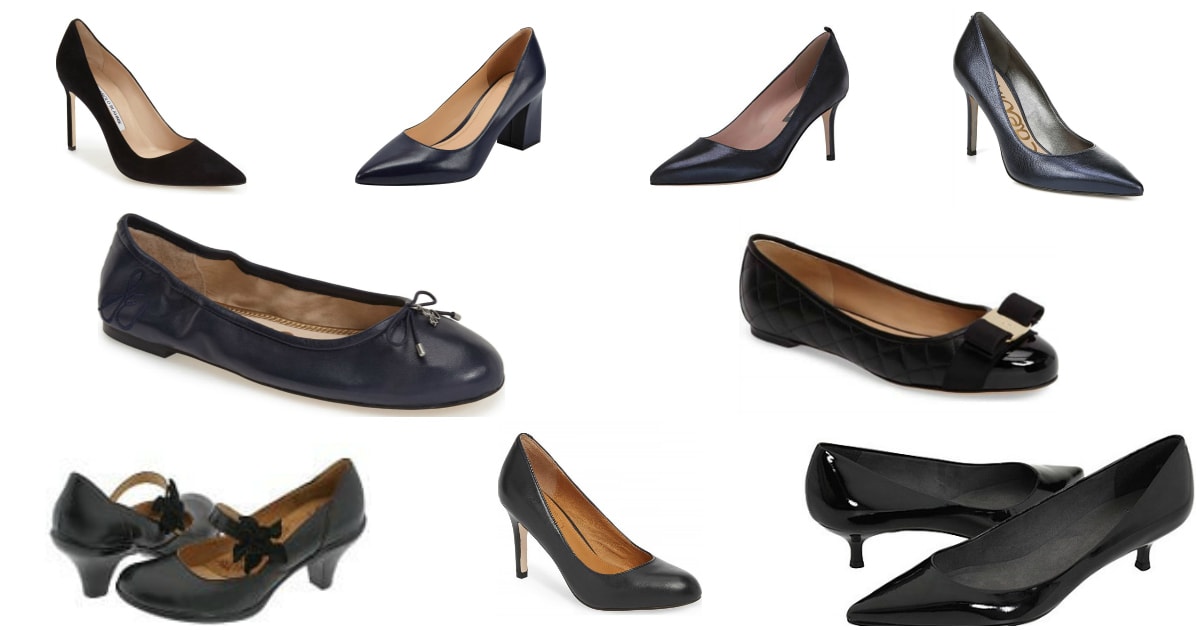 A lot of places are doing interesting reviews of the decades — and we thought it might be interesting to take a look at some of the best workwear of the past decade. When I started this blog in 2008, I don't think I realized how long the average cycle is workwear bestsellers — but I've started realizing that if a brand has a hit, they often bring it back year after year in new colors and prints, sometimes with slight modifications to the cut (such as making a long-sleeved version as well as the original sleeveless version).
Obviously, our morning workwear reports and afternoon coffee breaks would be totally boring if we just repeatedly posted these same items — but they really are often people's best bets if you're building a work wardrobe or replacing a basic item. So, a few years ago we started collecting these stalwarts in our Workwear Hall of Fame; we try to feature them prominently in our Hunt features (roundups on basic items like work pants, sheath dresses, classic interview pumps) — and if you follow us on social media (particularly Facebook) you'll see the Hall of Famers occasionally featured there.
I'm always a bit nostalgic when something leaves our Workwear Hall of Fame, though — I inevitably always think, aw, but people LIKED that one! So I thought it would be interesting to take a look at some of the departed Hall of Famers that were around for years and years — as well as some of the Hall of Famers that are still out and about right now.
Tipping Our Hats to the Shoes Gone, But Not Forgotten
All of these shoes came out in basic neutrals for YEARS, as well as SO MANY colors and styles and prints, with fun details like the stripey heel — and they were around for years, amazingly even through the omnipresent toe debates (pointy is in! no, almond! no, round! no, peep toe!). They also came in solid, neutral colors like matte black leather. I was sad to see them go! Not pictured, but also noteworthy: the Merona wedge! (The hyperlinks below the post go back to to our original post on the shoe so you can see dates, our commentary, reader comments, and so forth.)
Above: pink / metallic / purple

above: burgundy / low heel / flower strap detail / beige flat
Noteworthy Work Heels That May Be On Their Way Out
If these have been your Holy Grail heels, you may want to look at the remaining inventory and decide if you want to make any purchases — limited sizes and colors are available for the moment. We've tried to keep our links updated (the links go to the original post) but if that fails try Amazon. Not pictured, but also ones I'd keep an eye on if they're your HG heels: this Cole Haan one, and pretty much anything by Rockport (like this beloved Total Motion heel) or Payless — both companies have had a rocky few years of bankruptcy (but the latest news I can find on Payless is 2/19 and Rockport is 12/18), so if you liked a particular style you may want to see if you can find it again.

1) Corso Como 2) Payless / 3) Nine West
Also noteworthy: these heels from 1.State won rave reviews from readers and at one point came out in 15+colors — they're down to just a few neutrals so they may be on their way out; we'll see what comes in the spring.
Classic Work Heels of the Decade – Timeless Picks
I'm not suggesting these are the "it" heel — far from it (with the possible exception of the Manolos, which are always on trend). These are just solidly made, comfortable heels that have been around for a zillion years. I'd also include these comfortable heels from Michael Michael Kors (the whole Flex line is solid), as well as a number of Naturalizer finds, like the Whitney or Michelle.
Cole Haan / Anne Klein / Ferragamo / Manolo
Classic, Comfortable Flats for Work
There's a lot less movement with flats than there are with heels — some of these styles have been around for a bazillion years and are still coming out with a ton of prints. The big newcomer here (not pictured) is Rothy's, which readers absolutely love (here's my review).

AGL / Børn / Sam Edelman / Ferragamo
Best-selling Work Heels with Longevity AND Trend Appeal
These have been around for a few years now so you know they've worked out whatever kinks that may be happening with the supply chain or things like that — but the shoes are still selling SO RAPIDLY that they not only come in basic neutrals but a zillion colors, styles, and prints. (These are also more likely to see markdowns because they're available in serious quantities.)
Sam Edelman / Mark Fisher LTD / SJP
The Work Bags of the Decade (Now Gone)
There has been a lot less movement with the best bags for work of the decade… some of the sadly departed ones include these — my goodness, they were around forever. Lodis bags were omnipresent also until a few years ago — the brand still sells through its own website, and someone told me they saw them at much lower prices at Costco recently(ish) (like $50 instead of $250) — but they don't seem to be as easy to find in the department stores.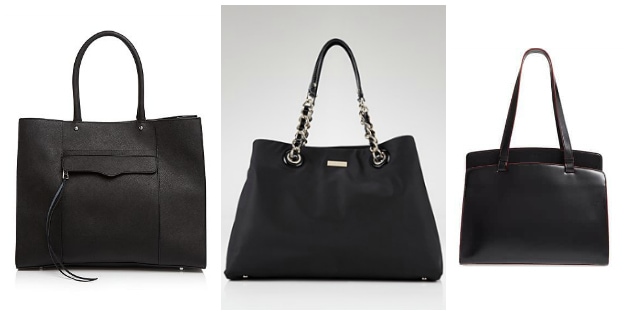 Minkoff / Kate Spade / Lodis
Not totes, but some other noteworthy bags that seem to be harder to find now include this Minkoff handbag and this Kooba bag (still available a bit!); I'll try to add more as I think of them.
Great Bags for Work
These bags are still HUGE hits and are still around in spades. In addition to the ones pictured below, all of the Lo & Sons line has been reader favorites for years — we first featured the OMG and Travel Tote back in 2011, and even the laptop tote pictured below we first pictured in 2016. (Ack, where does the time go?) Also not pictured: Dagne Dover, as well as two nylon options if you want lightweight: this Tory Burch bag and this Longchamp bag (man, talk about classic).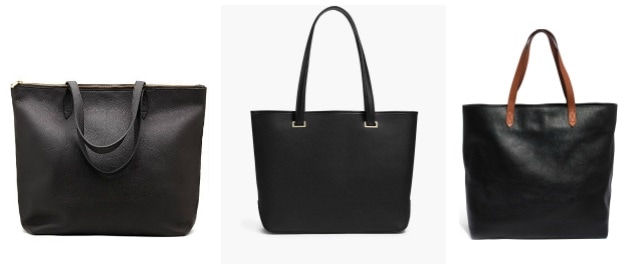 Finally: Other Accessories for Work of the Decade
My lip but better tints that have been reader favorites for a while now: Clinique, Dior, Nars.
Hair clips: these spin pins are still hits for easy buns (particularly for curly hair), and this clip is the easiest way I know to do updos.
Also noteworthy: Fleece tights. Hunter boots. Valentino rockstud heels. I don't think we ever featured it on the blog, but that J.Crew bubble necklace that everyone had (seen here in Outfit Posts). The Kendra Scott jewelry everyone has now, like this pendant. Those Kate Spade studs. This super delicate little initial necklace.
Readers, what do you think were the best shoes of the decade? What other work accessories (bags, hair, beauty, etc.) were memorable or classics for you?