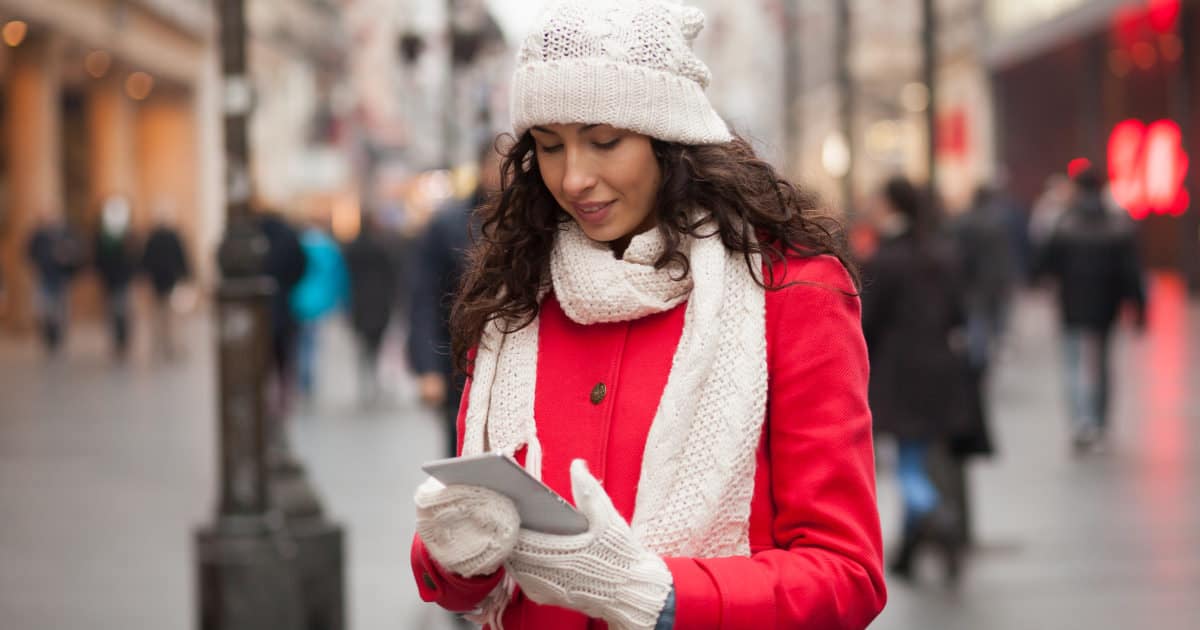 At some point, every stylish young professional wonders what to wear to work in the winter.
We've had a ton of great discussions over the years, from how to do business casual in cold weather, to specific advice on navigating a New York winter with style and grace (watch out for subway puddles!) I thought we'd round up some of our best advice in one spot!
This post contains affiliate links and Corporette® may earn commissions for purchases made through links in this post. For more details see here. Thank you so much for your support!
What Tops to Wear to Work in the Winter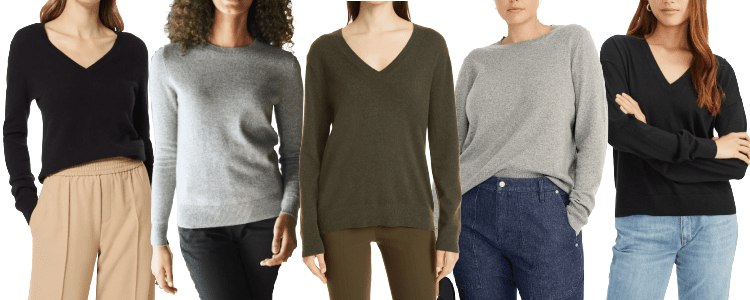 It's hard to beat cashmere sweaters or merino wool sweaters for warmth, and you can find them in a huge range of styles, colors, and prices. We round up our favorites on a regular basis — see our most recent roundups of our favorite affordable cashmere for work or our favorite merino wool sweaters.
Don't be afraid of layering for additional warmth, particularly on top — a silk button front blouse layers nicely under most sweaters as well as some sleeveless sheath dresses; a thin turtleneck can also be a great layering piece when you just need warmth.
Sheath dresses or sweater dresses can also be great — especially if you're dealing with a warmer winter with a lot of slush and puddles. They're warm enough that you're not freezing, and the tights + dress + boot combo leaves you without any too-long trouser legs to get wet. (See more thoughts on tights/stockings below!)
Whether it's a holiday networking event or a holiday office party, I've always been a fan of the festive blazer in fabrics like velvet or tweed — here's our last roundup of the best winter blazers to wear to work.
(Stay tuned for our 2023 roundup of festive blazers, probably closer to October! This Eliza J one is almost always in stock.)
This post contains affiliate links and Corporette® may earn commissions for purchases made through links in this post. For more details see here. Thank you so much for your support!
The Best Bottoms to Wear to Work in the Winter
We've rounded up the pros and cons of different fabrics for warm women's dress pants for the office (as well as sharing some of our favorites) — and every woman working in a windy, blustery city should have a great pair of silk long johns both to block the wind and to wear with unlined suit pants.
Wool blends are a lot easier to find than flannel — but you really have to try the pant on to see how warm it really is. Nordstrom has a ton of wool blend pants for work, including some classic pants from Theory, Boss, and Lafayette 148 New York. And don't forget about Banana Republic's trove of washable wool work clothes, including a ton of pants; M.M.LaFleur also has a lot of great washable wool styles.
We've talked about the best tights for work –– including what color tights to wear with navy skirts and whether thigh-high stockings at work are appropriate. (Oh, and don't even get us started on fleece tights — they're a must!) If you find pumps hard to wear with tights because your heels are too narrow, I'm always a fan of strappy pumps like Mary Janes, t-straps, and ankle-strap pumps for a sleek, sophisticated silhouette.
Knee-high boots can be great for commutes — but they may be on their way out. (Hopefully we won't go back to the days when Condoleeza Rice got called a "dominatrix" for wearing knee-high boots, though!) We've also looked at the best booties to wear to work. (Know your office, but for most of them: leave the over-the-knee boots at home.)
Pictured: great knee-high boots for commuting to work: one / two / three
We've also talked about how to wear flats in winter, and how to keep your feet warm and look professional.
What to Wear to Work in the Winter: Professional Outerwear
Keep your feet warm! If it's slushy, cold weather, check out our last roundup on weatherproof boots. And if you have to INTERVIEW in a snowstorm — or otherwise want to wear, say, a skirt suit and pumps — we rounded up some of the best foldable, packable boots so you can easily change once you get inside the building. (These boots can also be great to keep at your office as emergency footwear!)
Ideally, you want to look for a great winter coat that fits on top of blazers, is long enough (mid-thigh) to wear with skirts, and is polished enough to walk down the office hallway. We've rounded up thoughts on how to find a great winter coat, as well as all-time favorite winter coats — note that while I've always been against puffy coats for work, many readers swear by this one from Patagonia. Over at CorporetteMoms, we've shared some washable winter coats.
There are a ton of fun trendy winter coats for work in this year's 2023 Nordstrom Anniversary Sale: these are our favorites!

If you're always freezing, you may want to choose a scarf that's big enough to double as a wrap so you can keep it on once you get to the office — they're great for layering, even on top of blazers. We rounded up our some of our favorite wraps here.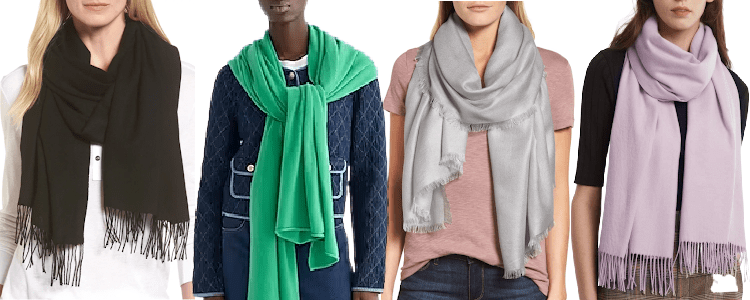 Some of our favorite office pashminas as of 2023: black / green / gray (lighter weight) / lavender ($20!!). If you're looking for more of a ruana jacket, I highly recommend the Brooks Brothers' ones!
What to Wear to Work During a Warm Winter
You may want to check out this discussion about what to wear to work when it's unseasonably warm –– a few possibilities are longer cardigans (as they don't work well with shorter winter coats), flats rather than boots, ankle pants, and lightweight wool pencil skirts.
When do you have to stop wearing bare legs to work — and when is it time to stop wearing tights and boots? For my $.02, showing bare legs in winter when it's unseasonably warm is a no-no — choose pants instead or sheer tights or hose. As for when to STOP wearing tights and boots, a good rule of thumb is to stop by May 15 — but pay very close attention to your colleagues as you enter late April/early May.
What NOT To Wear to Work in the Winter (Know Your Office!)
Finally, if you're new to business attire and need some broad categories of what not to wear to work in the winter (or to winter networking events like those held for students home on break), these should help:
Extremely colorful tights, or tights with large patterns
Fishnet stockings or other "sexy" stockings, such as those with a seam down the back
An overly short skirt (even if you're wearing completely opaque tights)
Winter boots meant for commuting or being outside (e.g., Uggs, Sorels, etc)
Anything with sparkle or sequins
Anything overly trendy — think peep-toe booties or cashmere jogger pants…
Nothing with an open back
Readers, what are your thoughts — what do you think you should NOT wear to work in the winter? What do you wear the most to work in the winter (sweaters? warm blazers? fleece tights?)? What fashion gaffes for winter workwear do you see at your office or on your commute?
Stock photo via Deposit Photos / @ adam_r.